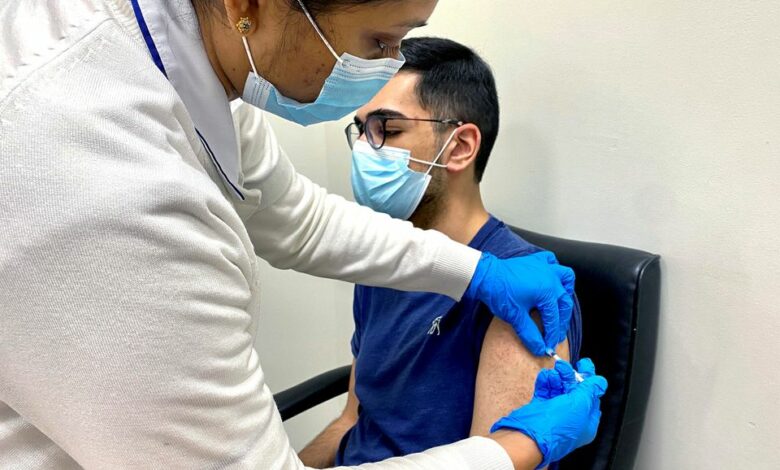 A member of the Virology Committee at the Ministry of Higher Education Adel Khattab announced Monday that initial studies show that the delta coronavirus strains still responds to existing vaccines by up to 68 percent.
In a telephone interview on TeN satellite channel, Khattab said that there are fears that the delta variant will dominate in the near future due to its rapid spread across multiple countries.
The delta variant has been found in Tunisia, Libya, Iraq and Morocco which announced a curfew from nine pm to five am, along with more than 50 percent of European countries and Britain and some areas in the United States.
He warned that children are susceptible to the delta strain as well.
"According to our experience with coronavirus over the past year and a half, children were the least age group infected with the virus but with the delta variant the situation has changed, and there were more infections for children at the age of two years or older," he explained.
A VACSERA consultant said last month that the Delta variant is very close coming to Egypt and is expected to arrive by September, and warned Egypt to learn from the painful situation Tunisia is now undergoing due to the strain.
And an Immunity and Allergy consultant at Amjad al-Haddad said that Delta variant of the coronavirus is spreading in most Arab countries, especially Libya, Tunisia and Iraq.
He warned that Egyptians are behaving recklessly by thinking that the pandemic is over – the same carelessness which caused Tunisia's healthcare system to collapse under the strain of the new delta variant.