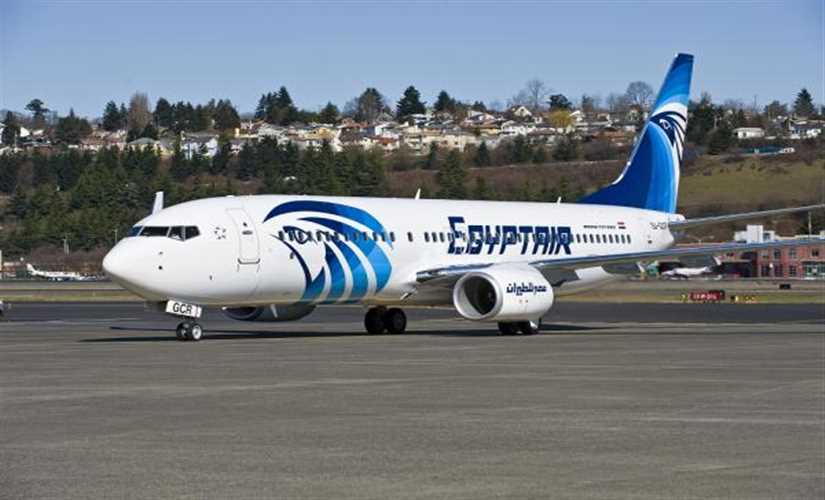 The Egyptian Civil Aviation Ministry on Tuesday has ended its suspension of Cairo-Doha flights.
Saudi Arabia earlier this month announced the "Al-Ula agreement", ending a years-long dispute with Qatar that saw Riyadh, the United Arab Emirates, Bahrain and Egypt imposed an embargo on Doha over allegations that it supports terrorism.
Flights departing via Egypt's EgyptAir flag-carrier to Doha from Cairo International Airport were suspended in 2017, following an announcement by Egypt, Saudi Arabia, Bahrain and UAE severing diplomatic ties with Qatar.
Egypt announced the closure of its airspace and seaports for all Qatari transportation to protect its national security. It further issued a new decree requiring Qatari citizens to carry a visa in order to enter the country, replacing a resolution written in 1960 allowing Qataris to enter Egypt freely.
Egypt remains wary of reestablishing ties with Qatar due to its connections with the Muslim Brotherhood and the harsh coverage Cairo receives from Qatari media, specifically state-run Al Jazeera.
Egyptian Foreign Minister Sameh Shoukry earlier this month flew to Saudi Arabia to attend the 41st Gulf Cooperation Council Summit, hosted by Saudi Arabia's Al-Ula Governorate.
Egyptian Foreign Ministry spokesman, Ahmed Hafez, confirmed on twitter that Shoukry had arrived in Al-Ula to participate in the summit.
The FM's trip came amid expectations that the summit will lead to the end of the diplomatic dispute between Qatar and Egypt, Saudi Arabia, Bahrain, and the United Arab Emirates, as Saudi Arabia and Qatar reached a US and Kuwait-brokered agreement to resume flights and reopen land and sea borders.