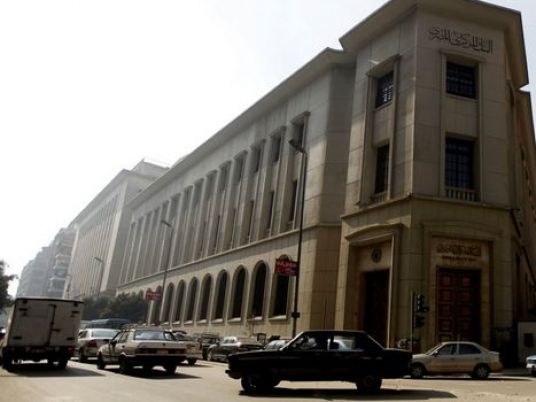 Egypt's central bank is expected to leave interest rates unchanged at a monetary policy meeting on Thursday in order to focus on taming inflation, four out of six economists surveyed by Reuters said.
The four forecast the central bank would keep overnight rates at 9.75 percent for lending and 8.75 percent for deposits. Two others expected a 50-basis point cut.
"We think the central bank will hold off on cuts until the third quarter, when the effect of last year's energy price hikes fall out of the inflation data," said Jason Tuvey at Capital Economics.
To help reduce its swelling deficit, the government slashed energy subsidies in July, increasing energy costs by up to 78 percent. That raised inflation, prompting the central bank to hike its benchmark rates by 100 basis points on July 17.
It then kept rates on hold until last month, when it surprised markets with a 50-basis point cut to the overnight lending and deposit rates.
Another round of subsidy cuts would make a rate cut less likely, Tuvey said.
A minority of economists drew different conclusions, with Prime Research saying in a note that the government's target of 3.8 percent annual GDP growth and desire to increase investment inflows made another 50-basis point cut likely.
While another rate cut could boost investor confidence ahead of a key economic summit next month and lend some momentum to a nascent recovery, tackling inflation remains the bank's main priority, most analysts said.
Inflation slowed last month but remains high. Urban consumer inflation fell to 9.7 percent in January from 10.1 the previous month.
Core inflation, which excludes volatile items like fruit and vegetables, declined to 7.06 percent in January from 7.69 percent the previous month.
Many central banks have eased monetary policy this year.