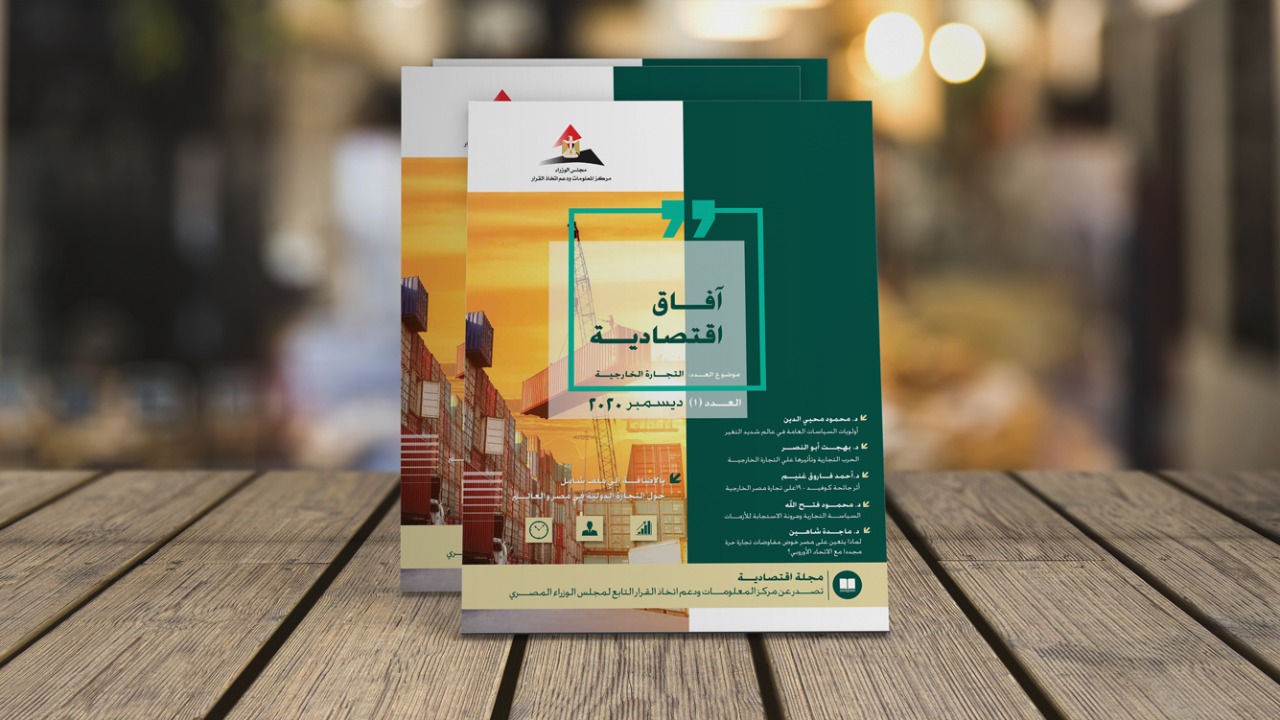 The Egyptian Cabinet's Information and Decision Support Center (IDSC) has published its debut issue of the Economic Prospects magazine – the first specialized economic magazine issued by the IDSC in over six years.
It aims to provide a comprehensive vision of key economic issues via articles written by prominent experts and analysts inside and outside Egypt, while also presenting the most important local and international indices.
An IDSC statement explained that the first issue's theme is of international trade, with particular focus on the trade war between the US and China which coupled with the COVID-19 pandemic has imposed many challenges and created a new landscape for trade.
Other topics the first issue tackles is Egypt's spot on the international trade map and an analysis on its position among international indices.
The magazine's first issue includes contributions from elite economists and distinguished researchers such as Mahmoud Mohey al-Dein and the Director General of the Arab Economic Integration Department (AEID) affiliated with the Arab League, Bahgat Abu al-Nasr.
Other contributions include articles written by the Professor of Economics in the Faculty of Economics and Political Sciences Ahmed Farouq Ghoneim; Economics Consultant at the Arab League Mahmoud FathAllah and former Assistant to the Minister of Foreign Affairs for Economic Relations Magda Shahien.