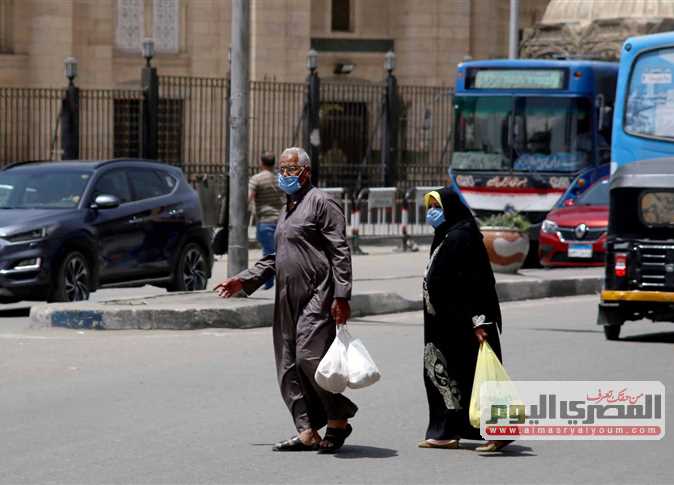 Starting Saturday, May 30, Egypt will begin implementing a new set of precautionary measures to combat the spread of coronavirus. The new controls will continue for 15 days, part of the coexistence plan that had been announced before the Eid Al Fitr holiday

The cabinet announced in a resolution that the new measures are as follows:
A curfew will be imposed nationwide from 8 pm to 6 am.
Workers and customers in all markets, shops, government establishments, private establishments, banks, and mass transportation will be obliged to wear protective masks or will be fined LE 4,000.
Cafes, cafeterias, casinos, cabarets, nightclubs, bars, and entertainment facilities will remain closed.
All public parks and beaches will remain closed.
All restaurants and grocery stores, as well as tourist establishments that provide food and beverages will only provide takeaway or delivery services.
All commercial and handicraft shops, including shops selling goods and providing services, as well as commercial centers, will be closed from 5 pm to 6 am.
All public and private mass transportation will be suspended from 8 pm to 6 am.
Services provided by ministries and governorates to citizens, such as: civil registry services, work permits, and passports, will continue to be suspended. This does not apply to services provided by health offices, labor offices, and post offices, as well as some of the services provided by the traffic departments and some services provided by notary offices, provided that the relevant ministries take all necessary precautions to protect workers and citizens.
All sports clubs, popular clubs, youth centers and gyms will continue to be closed in all parts of the country.
Students presence at schools, preschools, institutes and universities of any kind continues to be suspended, as does their presence in any gatherings with the aim of receiving knowledge under any name.

Gatherings of any kind will continue to be banned, and cinemas and theaters will remain closed.
Flights at all Egyptian airports will remain suspended until further notice.
Anyone who violates the provisions of Article 11 of this resolution shall be punished with a fine not exceeding LE4,000, and anyone who violates the rest of the provisions of this resolution shall be imprisoned and/or fined a maximum of LE4,000.
Edited translation from Al-Masry Al-Youm