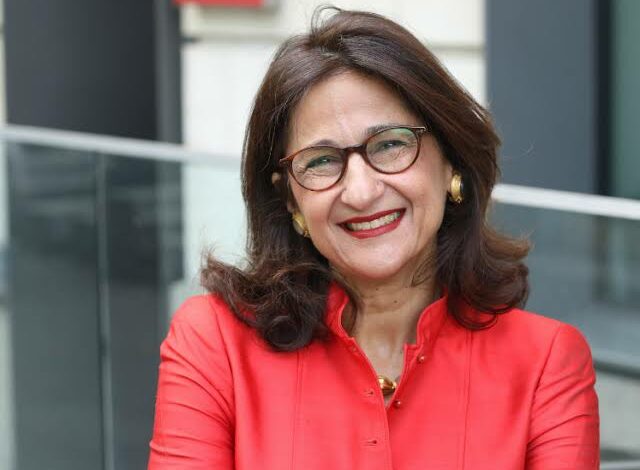 Throughout history, Egyptian women have been able to prove themselves in various fields, at the global level, not just at the local level.
Yesterday, international and local newspapers were buzzing with the news that Egyptian-British Minouche Shafik, an economist, assumed the position of president of Columbia University in New York City, becoming the first woman to hold this position since the university's in 1754.
Shafik was born in Egypt, specifically in Alexandria.
Born into an academic family, her father was Professor Talaat Shafik Hantour, PhD in chemistry.
She traveled at the age of four to Georgia with her family.
She holds a master's degree in economics from the London School of Economics, and a Ph.D. in economics from Oxford University.
Shafik started her career at the World Bank, becoming the bank's youngest vice president at the age of thirty-six years old.
She served as Permanent Secretary to the United Kingdom's Department for International Development, and led an overhaul of British foreign aid as Deputy Managing Director of the International Monetary Fund during the European debt crisis.
The official website of Columbia University published the news describing her as a leading economist whose career focused on public policy and academia and will become the twentieth president of Columbia University on July 1, 2023.
Jonathan Lavine, president of the Columbia University Board of Trustees, described Shafik as "the perfect candidate: a brilliant and able global leader, a community builder, and a preeminent economist who understands the academy and the world beyond it."
While former university president Lee Bollinger said of his successor: "I feel like, if I had looked all over the world for the best person to next lead Columbia, I would have chosen Minouche Shafik". 
"Her expertise, her experiences—both personal and professional—and her general outlook on academic and public life make her an inspired appointment."