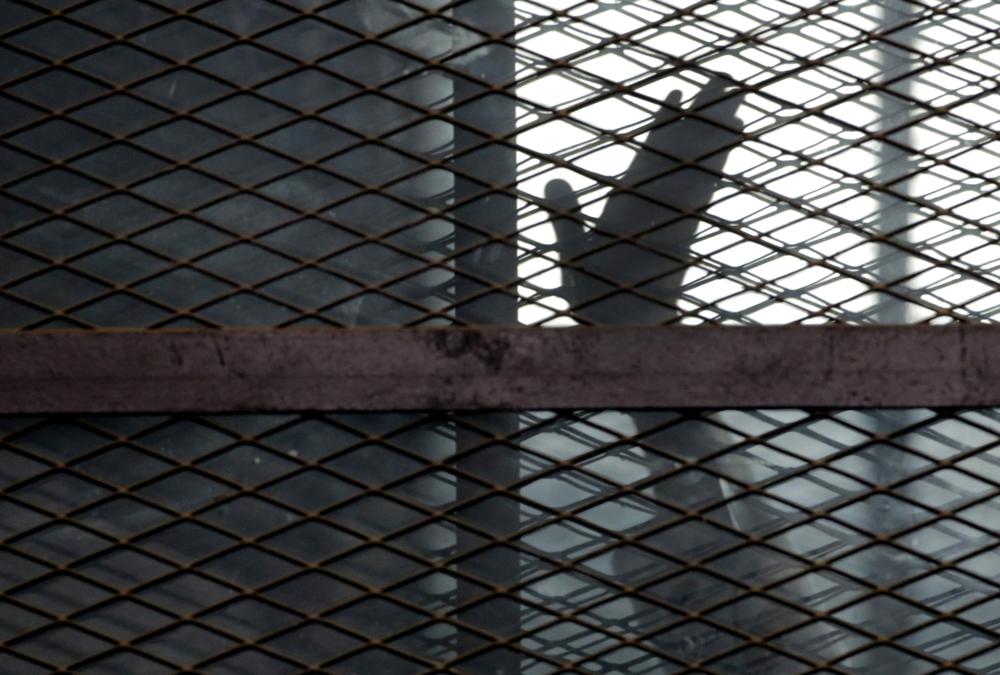 The Egyptian security forces issued a statement about the allegations of some detainees in al-Salam Police Station in a video clip circulating on social media that they were tortured at the station.
In a statement, the Egyptian Public Prosecution confirmed that the allegations were untrue, and that the detainees had inflicted injuries to themselves in custody, and filmed the clip circulating with a mobile phone they smuggled into custody.
The clip circulated on social media and showed several detainees at al-Salam Police Station, calling for help, and claiming that they have been assaulted, tortured and injured by police officers, leading to the death of one of them.
They claimed that they were prevented from food also.
The Public Prosecution initiated an investigation into the claims and interrogated one of the detainees in the presence of his lawyer. The detainee admitted that he had agreed with his family to smuggle a mobile phone into custody during their visit to him so they could communicate on phone.
Other detainees in the same custody seized the phone, and agreed to inflict injuries on each other on different parts of their bodies using a coin they had, then they filmed the video clip and then it circulated on social media.
In the videos they showed their injuries, and claimed that they had been subjected to physical abuse by police officers at the police station.
The Public Prosecution requested police investigations about the incident, which concluded that the four detainees participated in a scheme intended to claim that they had been subjected to torture in the custody of the police station.
The reasons of these actions were concluded by the public prosecution to be an attempt to stir pubic opinion and create controversy over the handlings of prisoners in Egypt and they completely deny any wrong doing.