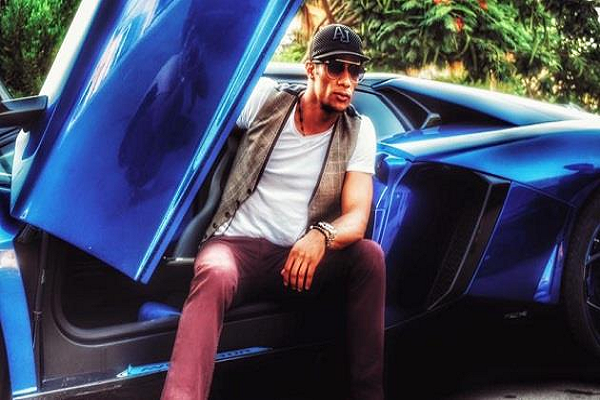 Head of Egypt's Artists Syndicate Ashraf Zaki revealed on Sunday new details surrounding the investigation of Egyptian artist and singer Mohamed Ramadan, after he was accused of offending the Egyptian people by "normalizing" with Israel.
During a phone interview with ON satellite channel, Zaki said that the committee hearings with Ramadan took place on Sunday afternoon.
Ramadan presented to the committee at 4 pm, according to Zaki, but he refused to provide any further details, as investigations are ongoing and he does not wish to encourage further media uproar.
"I do not know any details because the investigation committee is a independent, and may continue investigations with him, and I did not ask."
Zaki did reveal that sitting on the committee is the Vice President of the Egyptian State Council and two members of the Artists Syndicate council.
The Egyptian Syndicate of Artists suspended Ramadan in November, following public upset over photos of him with Israeli artists circulating on social media.
The scandal began when Emirati journalist Hamad al-Mazrouei uploaded a photo on Twitter of himself next to Ramadan and Israeli artist Adam at a party Dubai.
"The most famous artist in Egypt with the most famous artist in Israel, Dubai brings us together," Mazrouei wrote, sparking outrage on social media.
Before he could take it down, the official Facebook page for Israel in Arabic shared his post.
Soon after, other images of Ramadan with Israeli stars spread, such as with actor Elad Tesla and soccer player Dia Saba.
Ramadan denied knowing the identity and nationality of the celebrities with whom he took the photos. However, another video on social media shows him at a party with a crowd singing the Hebrew song "Hava Nagila."
Egypt maintains cold peace with Israel on the official level according the Camp David Accords, but Egyptians still consider the country to be an enemy.
Ramadan is widely popular in Egypt and the Arab world, and the actor has claimed that he is the number one singer and actor in the region.
Edited translation from Al-Masry Al-Youm