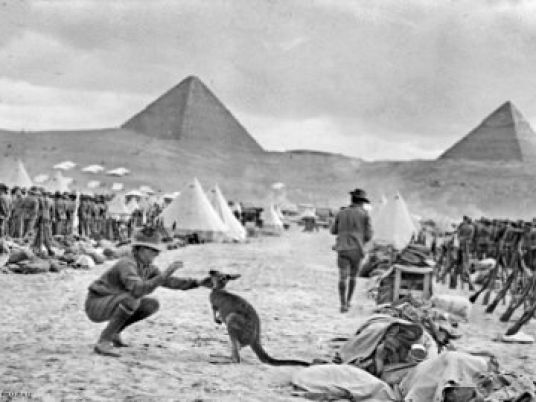 Major General Gamal Shehata, head of the Military Research Department, said that the Egyptian army lost more than half a million martyrs in the First World War, some of whom were buried in Commonwealth cemeteries in several countries.
The statement came during the centennial commemoration of the war on Tuesday.
Shehata said the Egyptian army derives its values from its heritage, pointing to the department's documentation of the historical achievements of the Egyptian army, including the sacrifices during WWI that the whole world has praised.
About one million Egyptian soldiers were drafted in the war that cost Egypt more than LE3 million, hence the recession and poverty that prevailed. 50 percent of those were killed.
At the end of the commemoration, Assistant Defense Minister Amin Hussein raised the Egyptian flag next to the flags of the Allies in the presence of Arab and foreign ambassadors and military attaches.
The guests viewed an exhibition of photographs and documents depicting the participation of the Egyptian army in the war, as released by the British and French archives and by major European universities, while a band played the national anthem.