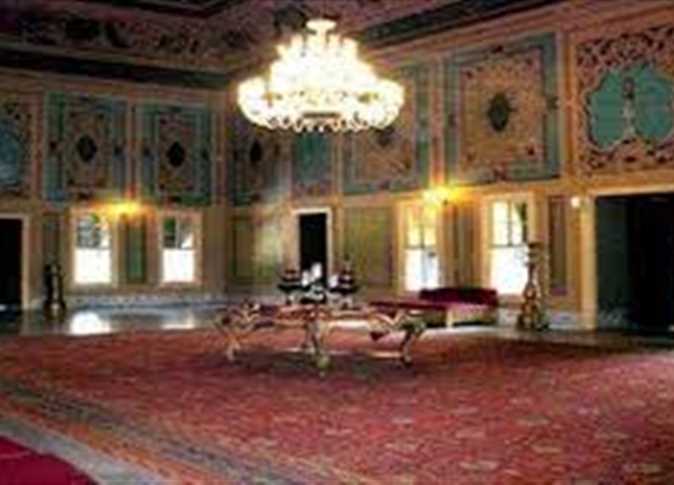 Egypt's Ministry of Tourism and Antiquities has organized a virtual tour of the ancient Manesterly Palace, which is considered a unique architectural masterpiece and is located on al-Rawda island in Cairo.

The palace, which was called "the kiosk," was built by the late Hassan Fouad Pasha al-Manasterly, under the rule of Abbas Toson bin Muhammad Ali Pasha.
The palace consists of a covered rectangular hall, in addition to the western wing, which includes a living room, two bed rooms and a bathroom. The eastern wing also contains another large room.
A large wooden balcony wraps around the building on the western and southern sides, overlooking the Nile. The balcony is roofed, and is decorated in geometric and floral motifs.
According to Ali Pasha Mubarak, the late al-Manesterly built the palace on the ruins of the palace of Sultan Najm Eddin. Najm Eddin's palace formed part his al-Rawda Castle, built in 638 AH during the Ayyubid era.

Al-Manesterly also established a small mosque in place of the al-Miqias Mosque, which was built in the Fatimid era.
The mosque contains a plaque indicating the date of al-Manesterly's death, 6 Rabi 'al-Awwal, 1276 AH. At the time, he was serving as the Minister of Interior.

The palace also contains the Nilometer, which was used to measure the height of the annual Nile flood. The flood height was used to determine tax rates in the following agricultural year.
Most historians agree that the meter was built in the year 247 AH (861 AD) on the orders of the Abbasid caliph al-Mutawakkil.
Some have attributed its building to the Caliph al-Ma'mun, but the historian Ibn Khallikan mentions that the name of the Caliph al-Mutawakkil was engraved in the stone of a nearby well, along with the date of its completion in 247 AH.
This virtual tour was launched as part of a cooperation between the Ministry of Tourism and Antiquities and Virtual Mid East.
Edited translation from Al-Masry Al-Youm