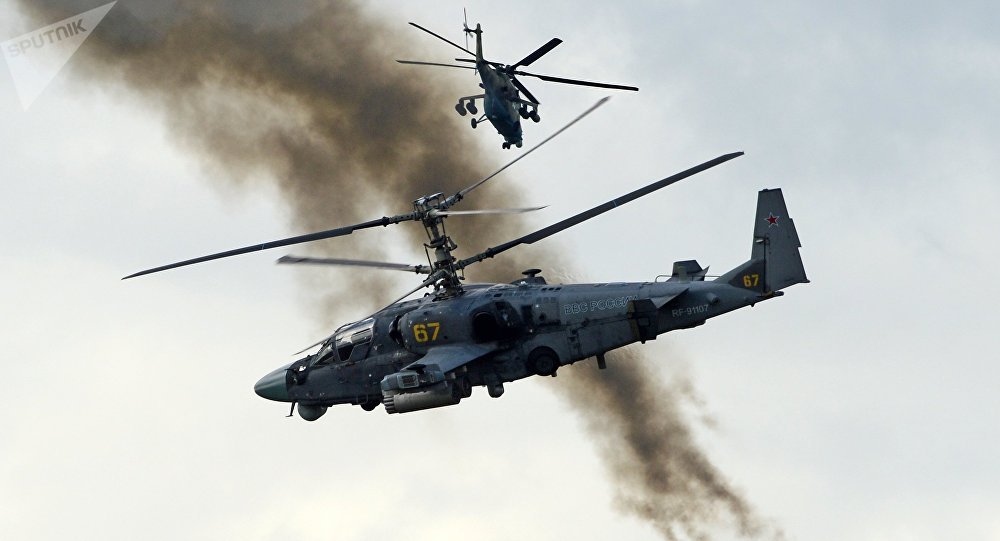 Egypt is scheduled to receive 15 Ka-52 Alligator attack helicopters by the end of this ongoing year, said CEO of Russian Helicopters holding company, Andrey Boginsky, according to Russian state-run news agency Sputnik.
Boginsky's statements came during the international military-technical forum Army-2017, going on in Russia as a demonstration of the successes of Russia's military-industrial complex and strength of the Russian armed forces.
He noted that the delivery of the 15 Ka-52 Alligator attack helicopters is part of a previously signed contract between Egypt and Russian that stipulates the delivery of 42 Alligators to Egypt.
Recently, Egypt received the first three out of 46 Alligators, that are currently being used to train Egyptian war pilots, Boginsky added.
"In August we plan to deliver the second batch of three Ka-52s to Egypt. Overall, in 2017 there are plans to supply the foreign customer with 15 Ka-52s," he said.
The Ka-52 is capable of flying backwards at speeds of 130 kilometers per hour and sideways at speeds of 100 kilometers per hour as well as performing aerobatic maneuvers.
Russian Helicopters are one of the leading players in the global helicopter industry. The sole Russian rotorcraft designer and manufacturer was established in 2007.