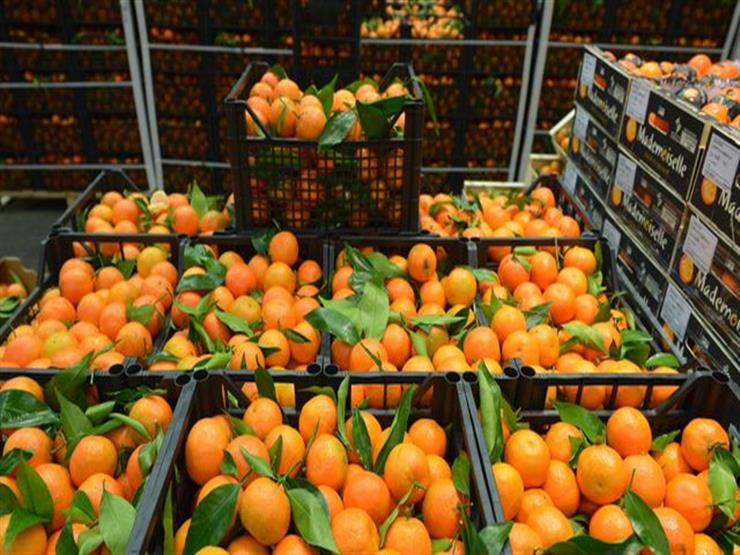 The Ministry of Agriculture and Land Reclamation announced that Egypt's agricultural exports amounted to over 5.2 million tons so far, an increase of 600,000 tons compared with the same period last year.
This came in a report received by the Minister of Agriculture and Land Reclamation al-Sayed al-Quseir from Ahmed Al-Attar, head of the Central Department of Agricultural Quarantine, on the total agricultural exports during the period from January 1 to November 24.
The report said that exports amounted to 5,200,864 tons of agricultural products, and the list of the most important agricultural exports for this period included citrus, potatoes, onions, strawberries, pomegranates, potatoes, beans, beets, guavas, peppers, mangoes, garlic, grapes and melons .
It added that the total agricultural exports of citrus reached 1,882,300 tons, in addition to the export of 620,769 tons of potatoes, ranking second in agricultural exports after citrus.
While 607,247 tons of fodder beets were exported, ranking third in exports, onions ranked fourth with a total of 256,255 tons, while grapes ranked fifth in exports with a total of 143,201 tons.
Egypt's exports of sweet potatoes ranked sixth, with a total quantity of 94,312 tons. Exports of pomegranates ranked seventh with a total of 79,593 tons, followed by mangoes with a total of 36,441 tons, while beans ranked ninth in exports with a total amount of 25,210 tons. Strawberry ranked tenth in agricultural exports with 20,942 tons, garlic ranked 11th with a total of 18,784 tons, and guava ranked 12th with a total of 14,133 tons. Watermelon 13th in agricultural exports with a total of 8,462 tons, and pepper ranked last with a total of 7,504 tons.