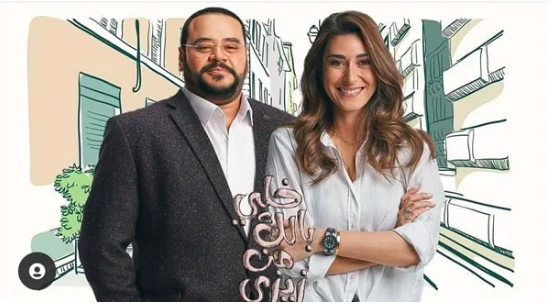 Egyptian Actress Amina Khalil is anticipating the showing if her series "Khali Balek men Zizzy", which will air during the month of Ramadan on MBC Masr Channel and the Shahid streaming platform.
Khalil said, in an interview on "Insider in Arabic", that the series is new and different, especially the character she plays, Zizi, who is strikingly different from Sama, a character Khalil played in the series "Qabil" during Ramadan 2020.
She added, "The work brings me together with the same heroes of the series 'Qabil', namely Muhammad Mamdouh and Muhammad Farraj." However this series, she says, takes more of a comedic stance and followings a girl exposed to many odd situations.
The series is starring Amina Khalil, Mohammad Mamdouh, Mohammad Farraj, and Bayoumi Fouad, and directed by Karim El Shennawy.
This will be the fourth collaboration between Mamdouh and Khalil, as the two have starred in three shows together—"La totfi' al-Shams", "Qabil", and "al-Khalia".
According to IMBD, Khalil has acted in 28 movies and TV series, including the critically acclaimed Grand Hotel series and the soon-to-be-released movie Wa'fet Regala (A Stand Worthy of Men).
Edited translation from Al-Masry Al-Youm