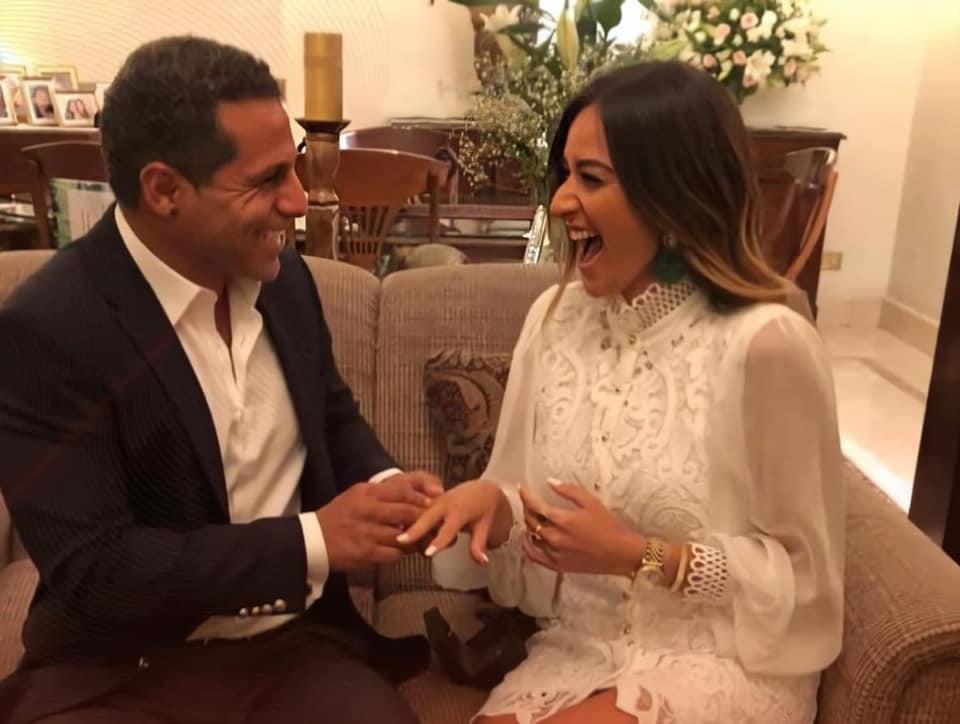 Egyptian actress Amina Khalil on Wednesday celebrated her engagement to Egyptian businessman Amr Taha, who recently returned from the US after completing his engineering studies.
The ceremony was attended only by Khalil and Taha's families, due to the Egyptian Ministry of Health's guidelines to limit the spread of the coronavirus outbreak.
Khalil and Taha decided to set the date for their wedding in January, after they finish setting up their marital home.
Khalil is an accomplished actor, with her most recent work, the social drama series "Leh Laa" (Why not?), airing on June 6 on the Shahid VOD platform.
The series consists of 15 episodes, all of which tackle problems facing young people's problems, including the struggle between the adherence to traditions and the desire to innovate, cultural, ethical and technological barriers between generations, and different stances taken by parents and children regarding various social issues.
Khalil stars alongside Hala Sedky, Sherine Reda, Mohamed al-Sharnoubi, Maryam al-Khosht, Hani Adel, Omar al-Saeed, and Nardine Faraj.
The series is written by a narration workshop supervised by the scriptwriter Maryam Noam, and is directed by Maryam Abu Aouf.
Khalil also takes part in a new film "Saheb al-Maqam" (The Tomb's Owner), which will initially be released exclusively on the application Shahid on July 30, before being screened in cinemas.
The movie stars Yousra, Asser Yassin, and Bayoumi Fouad. It is based on a novel written by Ibrahim Issa, and directed by Mohamed Gamal al-Adl.