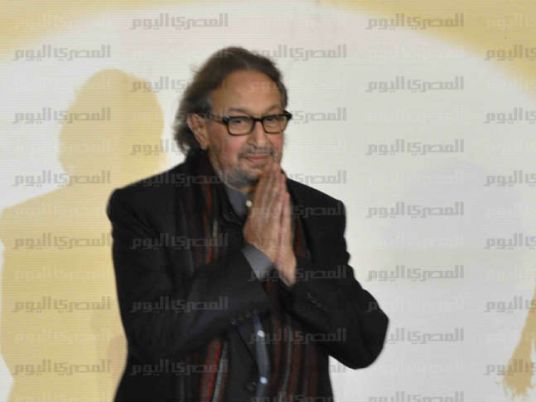 Popular Egyptian actor Nour El-Sherif has died at the age of 69 after a long struggle with an undisclosed ailment, MENA reported.
Nour El-Sherif was born on April 28, 1946 in the working-class neighborhood of Sayeda Zeinab. His birth name was Mohamed Geber Mohamed Abd Allah.
As an actor and producer, Sherif starting his career in 1965. He is known for several movies, including the "Yacoubian Building" (2006), "Destiny" (1997), "Karnak" (1975), "Hadduta Masria" (1982) and "Btawkit Alkahera" (2014), which was his last film.
Sherif was residing in London accompanied by his two daughters, Sarah and Maie, as well as ex-wife and actress Poussy, upon the advice of doctors to conduct several medical tests, as well as physiotherapy sessions.
In February 2015, his daughter Maie reassured Sherif fans about her father's condition, telling them her father would soon return from London as his health had improved.
Sherif was later expected to make a reappearance on the silver screen in the coming Ramadan series "Awlad Mansour al-Tohamy", according to scenarist Mostafa Muharram, who was writing the script. He had previously mentioned that the series might be delayed due to Sherif's unstable health, although filming was supposed to start in March.
Sherif passed away today, August 11, 2015.
"Destiny" is a 1997 French-Egyptian historical drama directed by Youssef Chahin. It was screened out of competition at the 1997 Cannes Film Festival. The film tell the story of Averroes, a 12th-century philosopher from Andalusia who would be known as the most important commentator on Aristotle.