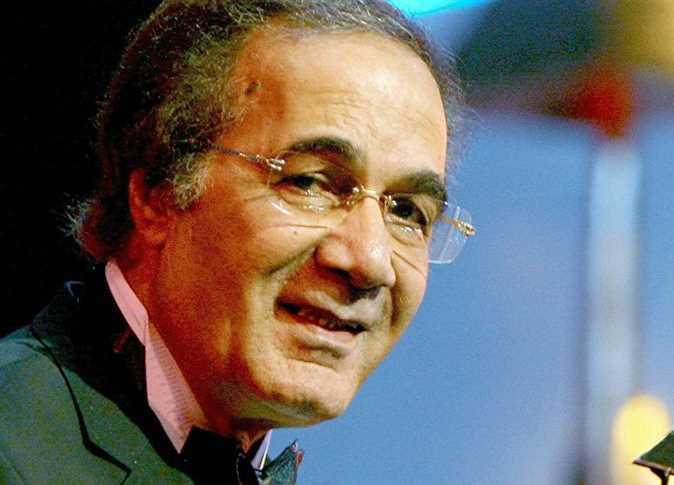 Acclaimed Egyptian actor Mahmoud Yassin has passed away Wednesday morning at the age of 79, after a long struggle with illness.
His son Amr Mahmoud Yassin uploaded a picture of his father on Facebook with a caption: "My father the actor, Mahmoud Yassin, passed away. Please pray for him."
Mahmoud Yassin was born in Port Said in 1941. He had been drawn to the theater since middle school through the Theater Club in Port Said. At the time, his dream was to someday stand on the stage of the National Theater.
He moved to Cairo to attend university and graduated from the Faculty of Law.
However, he managed to fulfill his dream of joining the National Theater.
He went on to perform in distinguished works such as "Layla wal Magnun" (Laila and the Insane), "The Khedive", "Hadath Fe October" (Happened in October), "Aoudat al-Ghaeib" (The Return of the Absentee), "al-Zeyara Entahat" (The Visit Ended), Bedaya wa Nehaya" (Beginning and End) and "al-Bahlawan" (The Clown).
He played supporting roles in the cinema at the end of the sixties until he had his cinematic breakthrough in "Nahno La Nazraa al-Shawk" (We Don't Sow the Thorns) with actress and singer Shadia in 1970.
After that, the film roles kept rolling in. Among them were "al-Khait al-Rafea" (The Thin Thread) with Faten Hamama, "Anf wa Thalath Oyoun" (Nose and Three Eyes) with Magda al-Sabahi, "Gaa al-Madina (Bottom of the City) with Nadia Lotfi, and "al-Batneya" with Nadia al-Guindy and "al-Harafish" with Safia al-Emari.
He also had a spree of roles in television including "al-Dawamah" (The Vortex), "Ghadan Tatafatah al-Zohor" (Tomorrow Flowers Bloom), "Akhou al-Banat" (Brother of the Girls), "al-Yaqeen" (Certainty), and "Souq al-Asr."
Even as he aged, Yassin continued to carve out his niche in cinema besides a younger generation in roles such as "Al-Jazeera" (The Island) with Ahmed al-Sakka and "al-Waad" (The Promise) with Asser Yassin Yassin.