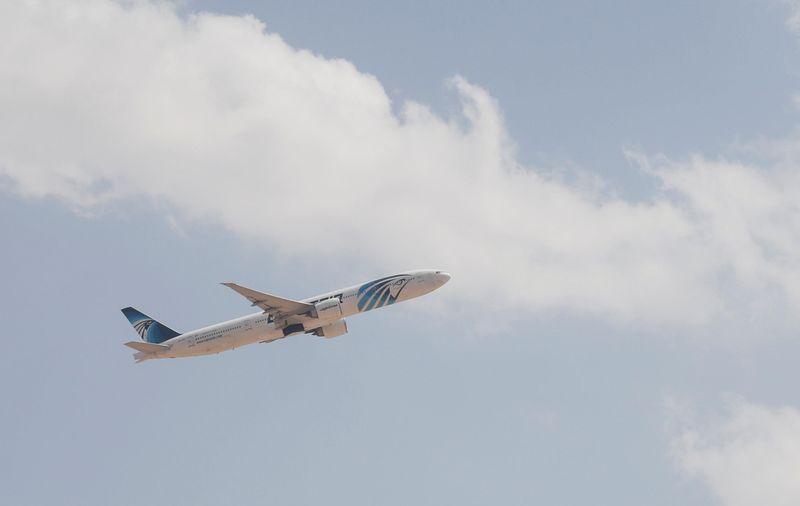 EgyptAir announced that it would continue operating some flights from the Kingdom of Saudi Arabia to Cairo starting from Tuesday, in accordance with regulations decided by the relevant Saudi authorities.
The company said in a Monday statement that this step comes in light of the instructions issued by the Saudi General Authority of Civil Aviation regarding permissions to operate certain flights departing from Saudi Arabia.
EgyptAir appealed to its customers wishing to travel from Saudi Arabia to contact its offices in Saudi Arabia on the following numbers: 966122297732 in Jeddah, 9660148395041 in Madinah, 9660114847300 in Riyadh, 966138985454 in Dammam and966163232222 in al-Qassim.
It said that customers can also visit any of EgyptAir offices in Saudi Arabia.
Saudi authorities on December 20 suspended international flights to and from the kingdom through land and sea ports due to the spread of a new coronavirus strain in several countries.
The kingdom on Sunday extended the decision for another week.
Exceptions to the ban are in place only for foreigners wishing to leave the country and charter flights.
"Saudi Arabia's aviation authority has allowed airlines to resume flights to transport foreigners out of the kingdom," said a Bloomberg report.
The kingdom's move bans all travel to/from countries stricken with the newest strain of the coronavirus, with flight crew landing in the kingdom forbidden from leaving their planes.