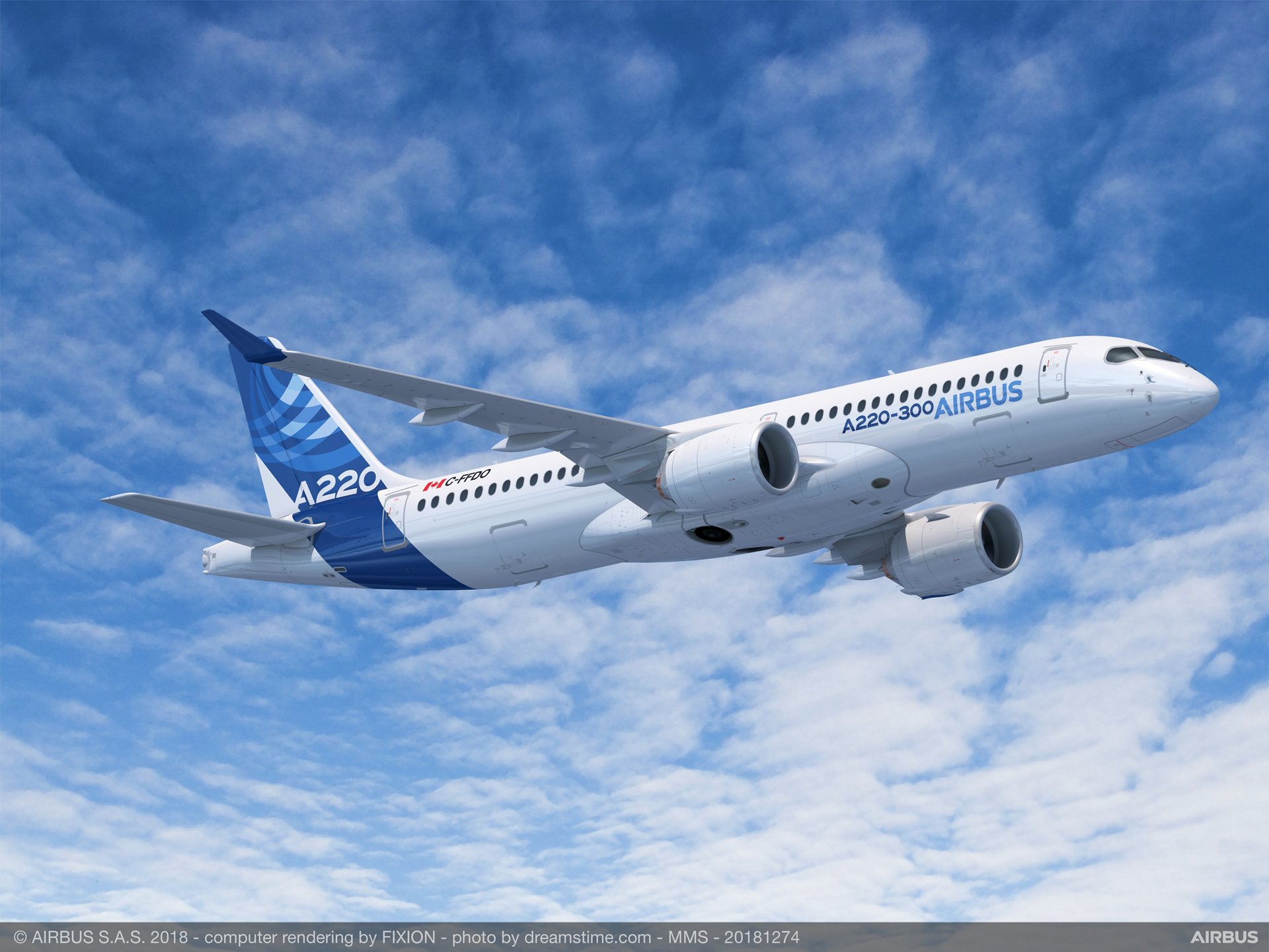 EgyptAir Holding Company (EAHC) will receive the delivery of its first A220-300 aircraft on Sunday after the final assembly line completes work on the craft in Mirabel, Canada.
This is the first of 12 aircrafts from the A220 family to be delivered to EgyptAir.
EgyptAir signed a contract with Canadian company Bombardier Inc. to buy 12 Bombardier CSeries (renamed A220) aircrafts to be delivered starting this month and ending May 2020. Airbus acquired the A220 single-aisle jet last year from Bombardier Inc.
The larger member of the A220 Family – the A220-300 – was specifically designed and built for the 120-160 seat market. It fuses performance and technology, allowing airlines to connect distant points on continents or sectors between which travel was previously unprofitable or impossible.
The A220-300's advanced aerodynamics combined with specifically-designed Pratt & Whitney PurePower PW1500G geared turbofan engines make for an aircraft that delivers 20 percent lower fuel burn per seat than the previous generation aircraft. The aircraft also leaves half the noise footprint and decreased emissions compared to its predecessor, making it a truly humanity-minded jetliner.
The two members of the A220 Family have more than 99 percent of the line-replaceable units (LRUs) in common. They are built with engines from the same family, meaning operators can fly both versions at significant savings costs. Flight crews and cabin members with the same pilot type rating will enjoy a seamless transition between the A220-300 and A220-100, increasing workflow and travel efficiency and decreasing training costs.
Airbus has delivered more than 80 aircrafts of the type A220 to five regional and intercontinental airlines in Asia, the Americas, Africa and Europe, demonstrating the great potential of the new Airbus model.
Edited translation from Al-Masry Al-Youm