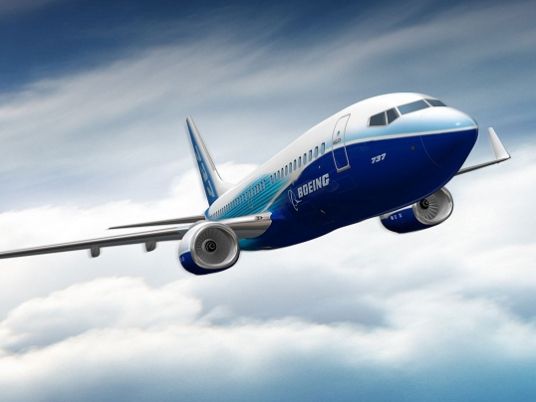 The EgyptAir Holding Company has began proceedings for securing the largest deal in its history, which will see it receive 45 of the latest aircrafts, in a deal worth $6 billion.
It signed the deal at the Dubai Air Show with three other major international airlines, Boeing American Airlines, European Airbus Airlines, and Canadian Bombardier.
The chairman of the EgyptAir Holding Company, Safwat Musallam, announced a long-term lease agreement for 15 Airbus A320 Niu aircrafts provided by the AerCap International Aircraft Rental Company. The planes are scheduled to be delivered to Egypt in 2020.
AerCap is the world's largest leasing company for the Airbus A320, owning about 220 aircrafts. It announced it will be supplying EgyptAir with an additional six Boeing 787 Dreamliners as part of a the agreement.
EgyptAir also signed an agreement with Canadian aircraft manufacturer, Bombardier, to purchase 12 C-300s worth $ .1 billion.
Meanwhile, a delegation for EgyptAir finalized the handover procedures of a Boeing aircraft at the headquarters of the Renton plant in Seattle, US.
The Boeing B737-800 NGs will become the ninth of its kind to be given to EgyptAir as part of the deal with Boeing Airlines.
The plane is scheduled to arrive in Cairo within few hours to join the company fleet which currently consists of 68 operating aircrafts.
Edited translation from Al-Masry Al-Youm