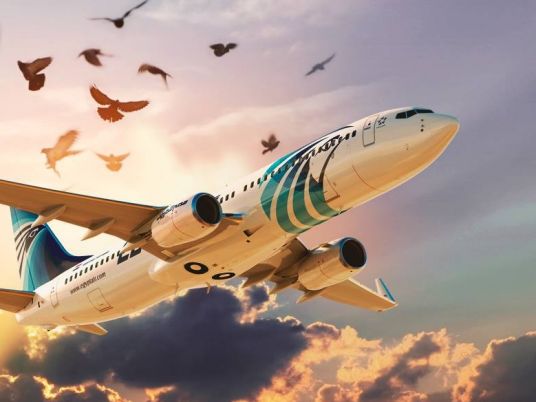 EgyptAir will swing to a profit this year, buoyed by an increase in passengers and cost-cutting, the chairman of the state-owned airline's holding company said on Tuesday.
EgyptAir has struggled to rebound from the 2008 global financial crisis and two revolutions that have hobbled Egypt's economy since.
"This year the company will transfer from a loss," EgyptAir Holding Chairman Safwat Musallam told Reuters in Sharjah.
He declined to say how much money the airline would make in the year to June 30, 2018, or to disclose its loss in the previous financial year.
EgyptAir, one of Africa's largest and oldest airlines, would carry 9 million passengers in its current fiscal, compared to 8 million in the year-ago period, he said.
The airline is cutting costs by dropping unprofitable routes and reducing workforce.
The workforce could eventually be reduced by up to 500 employees, or 10 percent, by not replacing staff who resign from the airline, Musallam said.
EgyptAir signed a letter of intent to purchase 12 Bombardier CS300 jets last week at the Dubai Airshow.
Musallam said those aircraft would start to be delivered from the end of 2018 or early 2019 as part of plans to replace and increase the airline's fleet to up to 100 jets by 2025.
EgyptAir also agreed last week to lease 15 Airbus A320neos and 6 Boeing 787s from leasing company AerCap .
The airline plans to retire 30 aircraft, including its older Airbus A320 and A330s and its Embraer jets, Musallam said.
He said the airline was keeping all options open on how to finance the new aircraft.