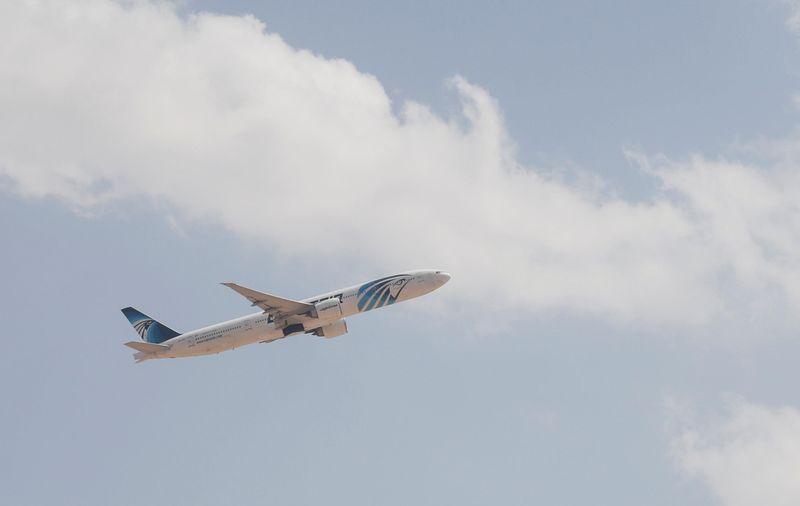 EgyptAir resumed on Friday flights between Borg al-Arab International Airport in Alexandria and Dubai International Airport.
Flights will resume at a rate of three per week, as part of the airline's plan to gradually restore its international flights in the midst of the coronavirus pandemic.
EgyptAir announced that there will be special discounts on flights during the first week of resuming Alexandria-Dubai flights, which also coincides with the airline's resumption of two flights per week to Muscat, Amman, and Johannesburg, and one flight per week to Kigali, Rwanda and Entebbe, Uganda. 
With the addition of these five cities, EgyptAir has resumed flights to a total of 47 destinations.
The airline is striving to provide more options for its customers while upholding the necessary health and safety protocols to prevent the spread of COVID-19.
Safety protocols include sanitizing the aircraft before and after passengers board, allocating the last two rows for quarantining those who are suspected to be sick, and having an on-flight infection control kit, which includes masks, and disinfectants.
The company's Twitter account lists a number of tickets offered at 20 to 40 percent below the average price. Destinations on these offers include Amsterdam, Athens, and Paris.
Over 300,000 tourists have visited Egypt since it reopened its airspace and borders for tourism on July 1, which is a relatively large number considering the global pandemic.