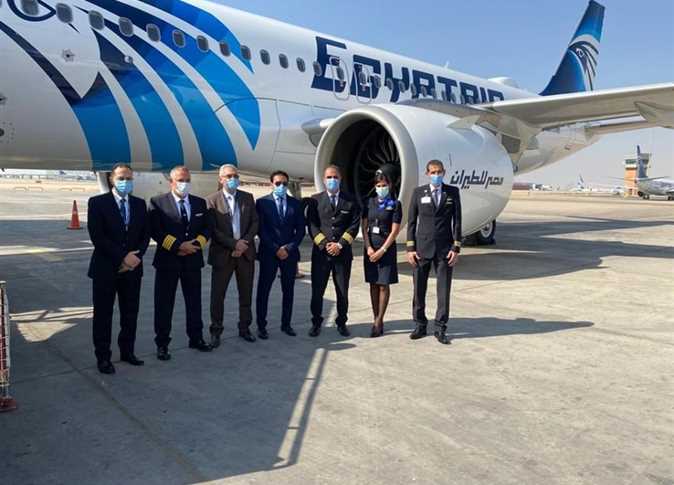 EgyptAir received on Friday its seventh Airbus A320neo family plane at the Cairo International Airport.
The aircraft, delivered from the Toulouse, France Airbus factory in cooperation with the Aercap company, is part of an order of 15 planes from the same family contracted by EgyptAir with Airbus during the 2017 Dubai Airshow.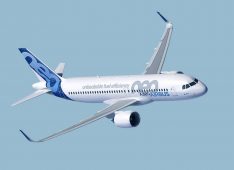 EgyptAir received its first plane in February, becoming the first airline in Africa and the Middle East to operate both the A320neo and A220 aircraft, which are among the most modern and fuel-efficient single-aisle plane types.
Featuring the widest single-aisle cabin in the sky, the A320neo Family incorporates the latest technologies, including new generation engines and Sharklets, which together deliver 20 per cent reduced fuel burn as well as 50 percent less noise compared to previous generation aircraft.
EgyptAir's A320neo is configured in a two-class cabin with 142 seats, the statement added.
EgyptAir's fleet has 22 Airbus aircrafts including eight A220s. Alongside the A220, the A320neo will be an integral part of EgyptAir's fleet modernization plan that will replace its existing single aisle fleet.
Superior cabin ambience is one of the things passengers can look forward to, he added, with features such as relaxing lighting, in-flight entertainment, Wi-fi connectivity, and Live TV with sports, news and other channels.
For the A320neo, Airbus expanded seating capacity with optimized cabin space and increased exit limits, which allows the A320neo to accommodate up to 194 passengers in a high-density configuration. The A320neo also offers significant environmental performance with nearly 50 percent reduction in noise footprint compared to previous generation aircraft.