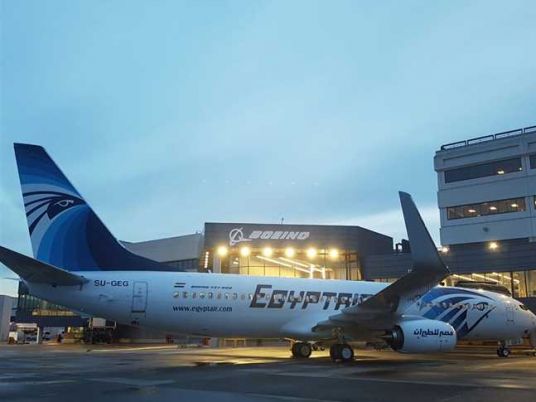 A delegation from EgyptAir has received a new Boeing 737-800, which marks the fleet's 65th airplane, according to MENA.
The fifth Boeing B737-800 NG airplane from the 737 Max family is one of nine airplanes that EgyptAir had purchased to join its fleet.
The six-year-old fleet was subject to a replacement and renewal plan, said Head of EgyptAir Holding Company Safwat Mesallam.
Tasked with receiving the plane, the delegation concluded the measures of checking the aircraft and testing the takeoff and landing.
The plane will take off from the Boeing factory in Seattle in the next few hours, en-route to Cairo.