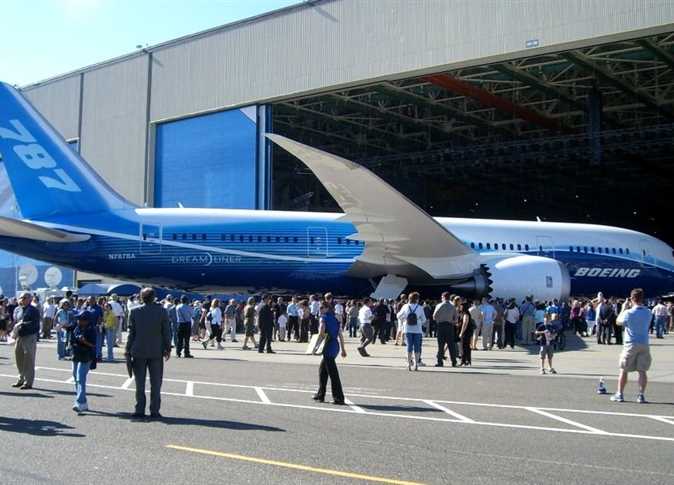 EgyptAir on Thursday received its first Boeing Dreamliner B787-9 model, as part of a US$6 billion deal signed in 2018 for the purchase of 45 planes, sources at the company said.
The sources added that the company's senior officials received the new airplane following its arrival from the Seattle-Everett Airport to Cairo Airport after 9 hours and 15 minutes.
The Boeing 787 Dreamliners are powered by Rolls Royce engines to fly over long distances, between 14800 to 15700 kilometers. Its capacity ranges between 210 to 330 passengers and is one of the most efficient aircrafts in fuel consumption.
Sources noted that the planes would fly across Shanghai, China, Tokyo, New York and Bangkok airlines.
EgyptAir announced earlier that from July 2019 to May 2020, it would receive 12 Airbus 220/300 aircraft, which were produced by Bombardier of Canada before being acquired by Airbus.
In January 2020, the company will start receiving 15 Airbus A320 , the latest and most advanced Airbus A320 to date, and another 12 Airbus 220/300 aircraft.
This deal will update 50 percent of the size of the fleet, the company said, adding that the second phase of fleet upgrades will be from 2019 to 2027.
Edited translation from Al-Masry Al-Youm