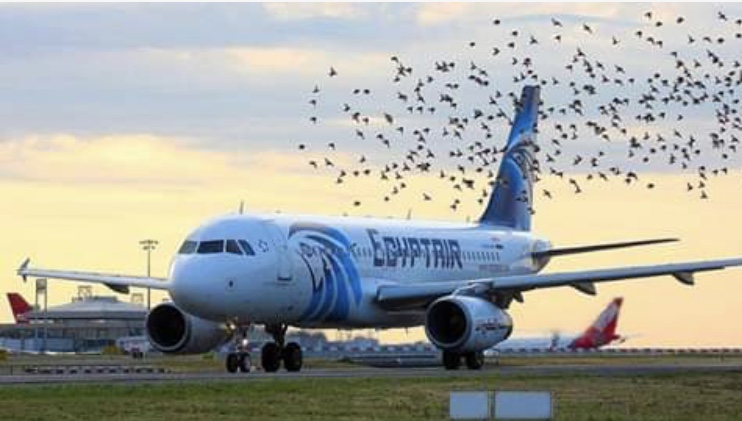 EgyptAir has been granted two billion LE in a subordinated loan with the state's public treasury bearing its burden until the company can achieve operating rates equivalent to 80 percent of its 2019 operation volume, Finance Minister Mohamed Maait said on Friday.
The loan is the result of President Abdel-Fattah al-Sisi's orders to support Egypt's civil aviation sector in the face of the coronavirus crisis.
Maait explained in a statement that the halt of air traffic globally due to the pandemic has greatly impacted the EgyptAir Holding Company and its subsidiaries, with revenues having frozen as it continues to bear fixed expenses from the wages of workers and others.
Two meetings were held between the Minister of Civil Aviation and representatives from the EgyptAir Holding Company to discuss which of its basic needs requires funding under these current exceptional circumstances, Maait added.
This loan comes as part of a package of measures aiming to support sectors impacted by the coronavirus pandemic, he said, which the government has taken to balance preserving citizen health and continue productivity to retain employment and sustain public services.
Maait said that these measures will also alleviate the national economy's productivity dilemma in a manner that will help preserve the gains achieved by the economic reform program — which include ensuring the stability of financial policies, and maintaining the country's safe economic path.
The International Air Transport Association (IATA) announced last month the losses suffered by Egypt as a result of the suspension of air traffic and the interruption of travel since last February until April as a result of COVID-19.
IATA said that Egypt witnessed a decrease in the number of passengers equivalent to about 13 million passengers, losses in revenue of about US$2.2 billion, placing 279,800 jobs in danger with damages to the Egyptian economy amounting to $3.3 billion.
The Civil Aviation Authority announced the suspension of air traffic, whether incoming or out of airports, since March 19.
Air cargo and charter flights, alongside international ambulance flights or domestic flights, were excluded from the decision to allow the return of tourist groups after the end of their programs.