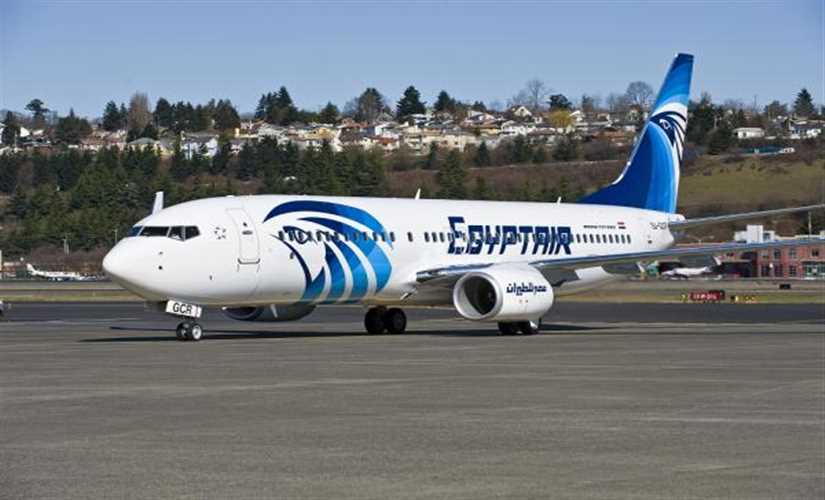 EgyptAir has received its seventh Airbus A-220-300 as part of a 12-aircraft deal the company signed with Airbus.
The plane arrived from Montreal, Canada, as part of EgyptAir's strategic plan to modernize its fleet with the latest international models. The plane is the seventh from a total of 12 aircraft of the same model to arrive successively until June 2020.
EgyptAir signed a contract with Canadian company Bombardier Inc. to buy 12 Bombardier CSeries (renamed A220) aircrafts, with the first plane the company received coming on September 8.

According to the official Airbus website, "The A220 is the only aircraft purpose-built for the 100-150 seat market; it delivers unbeatable fuel efficiency and wide-body passenger comfort in a single-aisle aircraft,"
"The A220 offers the performance of larger single-aisle aircraft. With an order book of 551 aircraft as of end of June 2019, the A220 has all the credentials to win the lion's share of the 100-to-150-seat aircraft market, estimated to represent 7,000 aircraft over the next 20 years," it added.
"The A220-300's advanced aerodynamics combined with specifically-designed Pratt & Whitney PurePower PW1500G geared turbofan engines make for an aircraft that delivers 20 percent lower fuel burn per seat than the previous generation aircraft. The aircraft also leaves half the noise footprint and decreased emissions compared to its predecessor, making it a truly humanity-minded jetliner."
Airbus has delivered more than 80 aircrafts of the type A220 to five regional and intercontinental airlines in Asia, the Americas, Africa and Europe, demonstrating the great potential of the new Airbus model.
Edited translation from Al-Masry Al-Youm