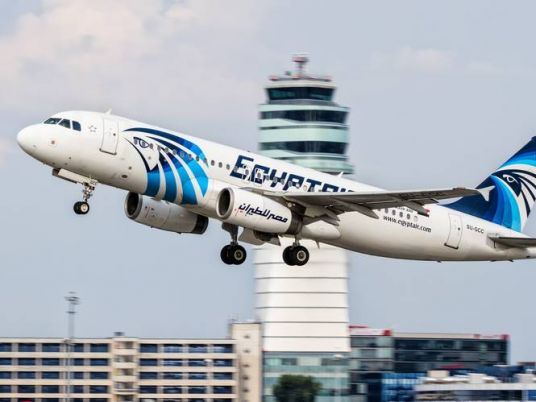 EgyptAir on Saturday saw, for the first time since the return of international air traffic, a 45 percent daily operating rate for its flights.
In a Saturday statement, the flagship airline said that it has been increasing its flights during the weekends.
EgyptAir on Saturday will fly 52 flights at the rate of one flight for each to New York, Amsterdam, Athens, Brussels, Paris, Rome, Frankfurt, Geneva, London, Madrid, Munich, Milan, Vienna, Copenhagen, Istanbul, Addis Ababa, Dar es Salaam, Khartoum, Nairobi, Sharjah, Bahrain, Baghdad, Lebanon, and two flights each to Dubai and Abu Dhabi.
It will also make nine domestic flights on an average of four trips to to Sharm el-Sheikh, three trips to Hurghada, and one trip to Aswan and Luxor.
There will be 11 charter flights to Saudi Arabia, at a rate of fought flights to Riyadh, three flights to Jeddah, two flights to Dammam, one to Medina and Abha alongside five air freight flights, all transporting approximately 4,500 passengers.
The Cairo International Airport adopted all precautionary measures to limit the coronavirus outbreak according to the World Health Organization and Ministry of Health's guidelines, ensuring traveler safety.
The measures include reducing passenger numbers at airport counters and passport inspection areas, first inspection areas, and electric elevators, alongside installing infrared thermal cameras to help detect coronavirus infections among arriving passengers.
Traffic in all Egyptian airports resumed since July 1, in accordance with Egypt's preventive and precautionary measures to coexist with the coronavirus.
Civil aviation traffic in Egypt has been suspended since March 19, excluding air cargo flights, charter flights only for tourist groups already in Egypt who want to return home, international medical flights and domestic flights.