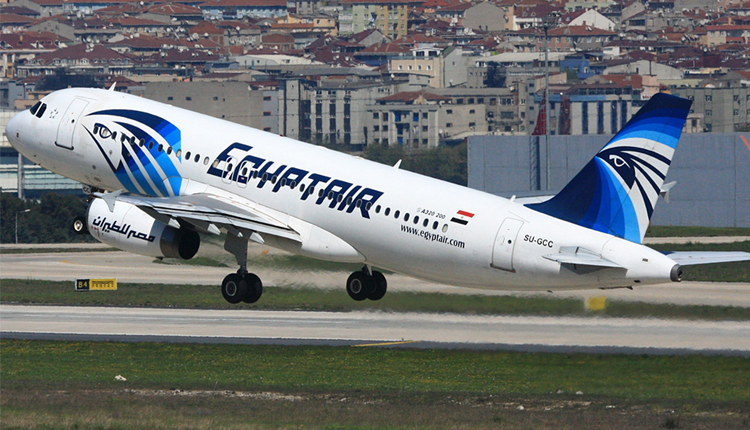 On Friday, the Holding Company for EgyptAir passed GHS's safety risk assessment, which took place from April 4 to 8.
This is the third visit by the US company to conduct a comprehensive safety risk assessment of all activities related to the operation and service of aircrafts.
During the closing meeting, which was held under the chairmanship of Acting Chairman of the Board of Directors of EgyptAir Holding Amr Aboul Enain and a group of heads of subsidiary companies and officials of EgyptAir, Aboul Enein expressed his happiness for the positive evaluation that came under exceptional circumstances brought on by the coronavirus pandemic.
He also congratulated all employees of EgyptAir companies for passing the evaluation.
The assessment is being carried out in order to verify EgyptAir's compliance with the International Civil Aviation Organization (ICAO) standards, SARPs practices, air safety regulations of the Egyptian Civil Aviation Authority (ECAA), and the best practices in the air transport industry as reflected in IOSA versions of safety reviews and recommended practices.
Aboul Enein added that this evaluation includes, but is not limited to, the evaluation of the company's management system and operations related to aviation, the quality management system, the safety management system and the security program for EgyptAir, and the analysis of aviation and flight data, aircraft ground service operations, air cargo operations, and the training system for all employees.
According to the head of safety and quality sector at EgyptAir Holding, Mohamed Gharib, the review team conducted interviews with staff and inspected flights, as well as evaluated the services provided to passengers aboard the aircrafts. 
GHS reported that EgyptAir is carrying out all activities in accordance with the safety regulations and legislation in force from the Egyptian Civil Aviation Authority, and in line with the best practices of the air transport industry.
At the end of the review, the head of the inspection team expressed sincere thanks and appreciation to EgyptAir for their cooperation in the review.
EgyptAir's risk reduction strategies are being professionally implemented, according to the three reviews by GHS.