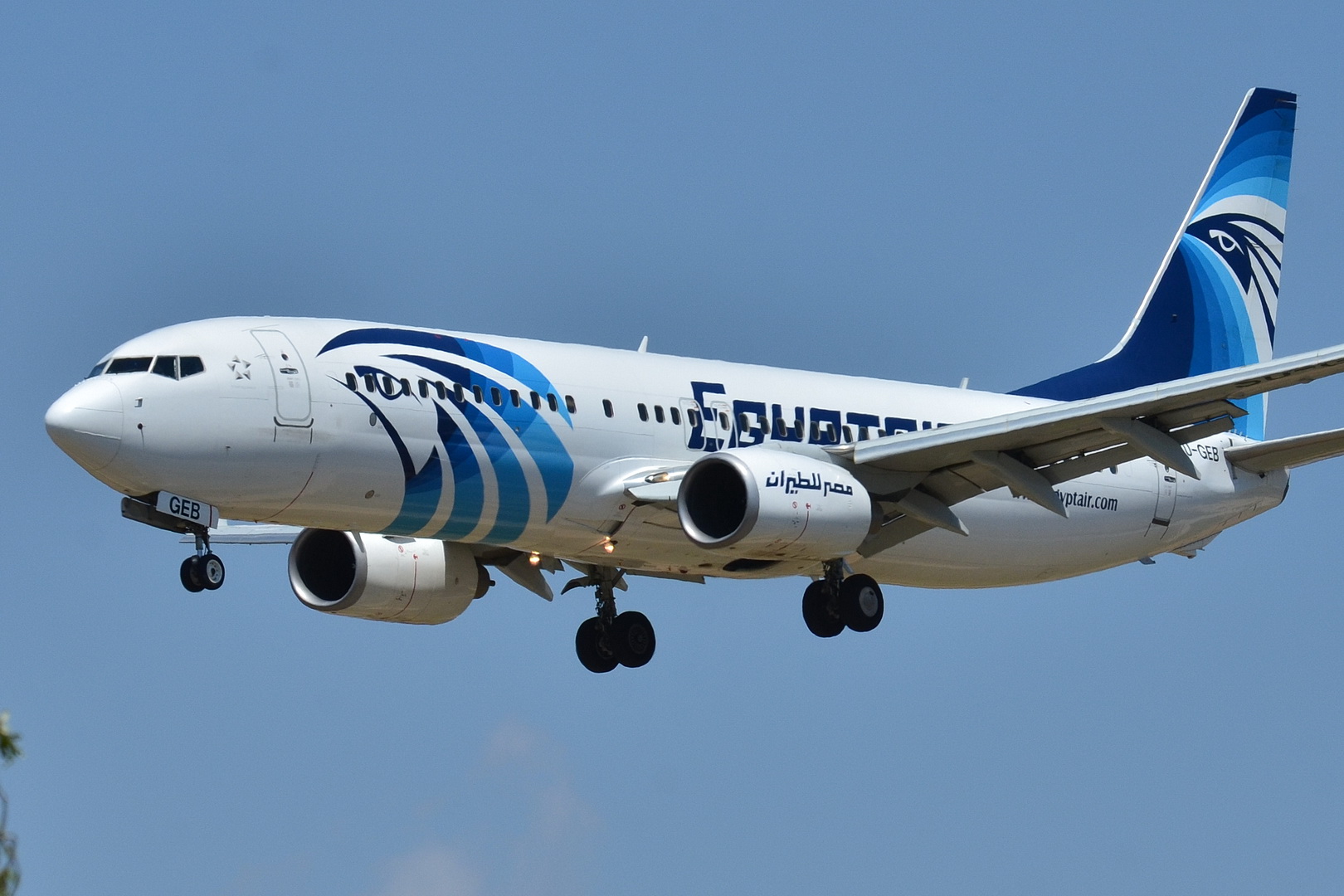 EgyptAir on Wednesday operated its first charter flight to get 300 Egyptians stuck in Kuwait back home to Egypt, amid harsh travel restrictions to counter the coronavirus pandemic that have left thousands stranded around the world.
The flight left Kuwait International Airport at 12 pm for Cairo.
The Egyptian consulate in Kuwait continues to receive requests from Egyptian citizens who entered Kuwait with visitor or tourist visas and are now stranded in the country due to travel bans or flights suspensions implemented to slow down the spread of coronavirus, or COVID-19.
Authorities from the Consulate have said that charter flights back to Cairo will be provided in accordance with the number of requests to be registered.
Egypt's Ambassador to Kuwait Tariq al-Qouni said on Tuesday that Egyptian authorities are coordinating with their Kuwaiti counterparts for the return of Egyptians stranded in the country.
He stressed that the Egyptian government is concerned for its citizens abroad and working to solve the crisis.
Qouni expressed his thanks to the Kuwaiti authorities, and for the speedy response they have provided to conduct exceptional trips to facilitate the return of Egyptian citizens.
The Egyptian Consulate in Kuwait earlier called on Egyptian citizens who wish to return to their country and had entered Kuwait using visitor or tourist visas to contact the consulate in preparation for their return to Egypt.
It noted that the government is coordinating with EgyptAir to operate charter flights during the next two days.
Egypt moved to close schools and universities across the country last Saturday for two weeks, while incoming and outgoing flights will also be suspended starting Thursday, March 19 at 12 pm and lasting until March 31, as a precautionary measure to fight coronavirus spread.
EgyptAir, in coordination with the relevant authorities, indicated earlier that it would work to evacuate Egyptian citizens before the suspension of flights and facilitate the return of foreign tourists in Egypt to their home countries.
Egypt announced on Tuesday 30 new coronavirus cases and two additional deaths, with a total of 196 cases and six deaths from the virus now confirmed in the county.
The two new deaths are a 78-year-old Italian national and a 70-year-old Egyptian man from Cairo Governorate who both passed away in isolation hospitals.
Twenty-six cases to date have recovered from the virus, he added.
Over 190,000 cases of the novel coronavirus and around 8,000 deaths have been confirmed worldwide.