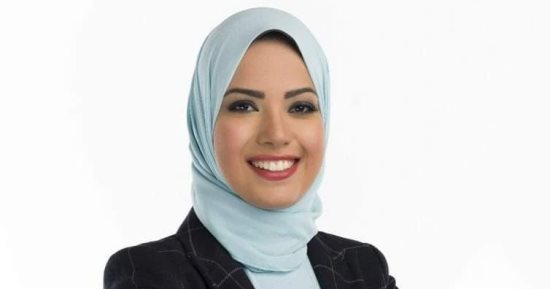 TV host Aya Abdel-Rahman, an Extra News anchor, revealed on Tuesday that she has been subjected to the most difficult situation in her career so far.
According to Abdel-Rahman, the story began when she was interviewing EgyptAir official Abu Taleb Tawfik while covering an event.
Abdel-Rahman noticed at the beginning of the interview that Tawfik was suffering from some tension, after seeing him sweating a lot.
She then asked her colleagues to stop recording, and she also asked Tawfik to stop until he could focus was to continue with the interview.
Abdel-Rahman indicated that he thanked her, and the recording stopped.
After a while, Tawfik asked her to continue the interview, and also offered her a chance to film the workers during her tour in the place that he manages.
Then the interview resumed began, and after a series of questions, she was surprised when Tawfik fell to the ground and died, in less than 30 seconds.
Tawfik was the CEO and Chairman of Egyptair Maintenance and Engineering.
In an episode of her program "al-Hakeka" (The Truth), she said that the most difficult situation for a media worker to go through while working is the death of the guest during an interview.
Abdul-Rahman concluded her speech, saying: "Life is not desirable, and this world is all in vain. All this squabbling and struggling until your work colleague is removed from the place or position you want to reach."
Edited translation from Al-Masry Al-Youm