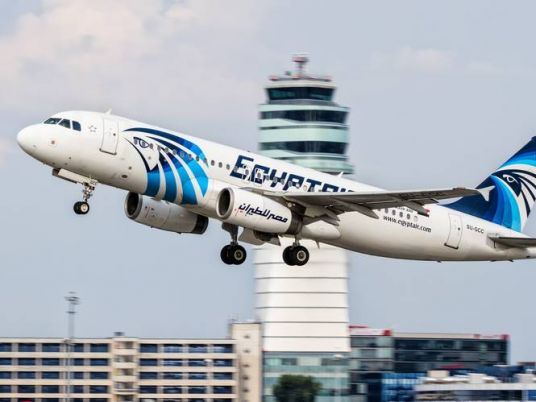 The holding company for EgyptAir has decided to liberalize the price of airline tickets and determine it in accordance with the policy of supply and demand, company president Safwat Mesallam announced in a statement Thursday.
Mesallam said prices would be set in accordance with the prices of competitor airlines. Tickets price will vary from one trip to another and from one airline to the other.
Mesallam also pointed out that the prices of domestic airline tickets have not yet increased after the floatation of the pound.
The company plans to change the prices soon after the price of foreign currencies is stabilized, especially the US dollar.
The recent rise in ticket prices was due to three factors, taxes on the tickets, services provided from air crafts and passengers at airports who have already paid in US dollar for international flights, according to Mesallam.
EgyptAir suffered a cumulative loss that amounted to LE14 billion since the revolution of January 2011. The company began to cut spending by reducing salaries for their employees in foreign offices and reducing the number of foreign company offices by 20 percent, he said.