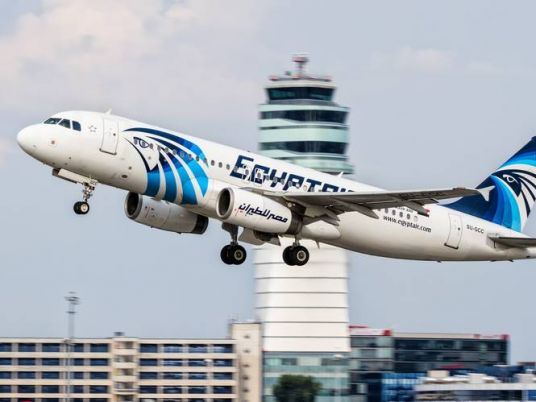 EgyptAir announced that it has fully resumed flights from Cairo Airport to John F. Kennedy Airport in New York starting from Sunday, January 30 which had been suspended earlier on Saturday due to bad weather conditions in the US.
EgyptAir appealed to customers traveling between Cairo and New York to review their reservations and follow up on the status of flights through the 1717 call center or through EgyptAir offices in Egypt and around the world.
More than 1,400 US flights were canceled on Sunday after the nation's northeast states were walloped a day earlier by a deadly winter storm that prompted several states to declare emergencies.
The total number of flight cancellations within, into, or out of the United States was about 1,450 as of Sunday afternoon, according to flight-tracking website FlightAware.com.
Another 1,774 U.S.-related flights were delayed, the data showed.
LaGuardia Airport and John F. Kennedy International Airport in New York City and Boston Logan International Airport were among the hardest hit by delays and cancellations.