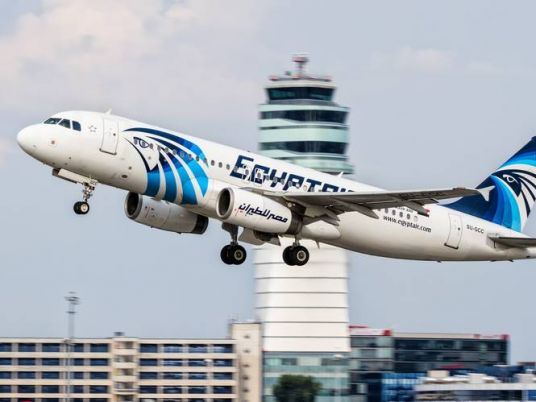 EgyptAir in cooperation with civil aviation authorities in Egypt and Kuwait has organized four trips to return Egyptian teachers in Kuwait, from March 24 to March 30.
The Egyptian Ministry of Manpower said on Saturday that EgyptAir's move follows Kuwait's decision to extend its suspension of the school year until August 4.
Reservations for these trips are to be made through a representative of EgyptAir at the Egyptian Consulate and with the cooperation of all members there, the ministry said.
Kuwait suspended flights with Egypt on March 7 as part of efforts to curb the outbreak of coronavirus in Kuwait.
Egypt government shut down schools for two weeks starting March 15 and suspended flights beginning on Thursday, March 19 at 12 pm and lasting until March 31.
The authorities also suspended Friday prayers and congregation prayers in mosques nationwide as part of measures against the novel coronavirus. Churches are also closed.
Egypt announced on Saturday nine new coronavirus cases and two additional deaths, bringing the total number of cases confirmed so far in the country to 294.
Ten people have died from the virus in Egypt.
The World Health Organization (WHO) announced that COVID-19 was officially a pandemic on March 11.
There have been over 308,595 confirmed cases of coronavirus worldwide and upwards of 13,069 deaths.