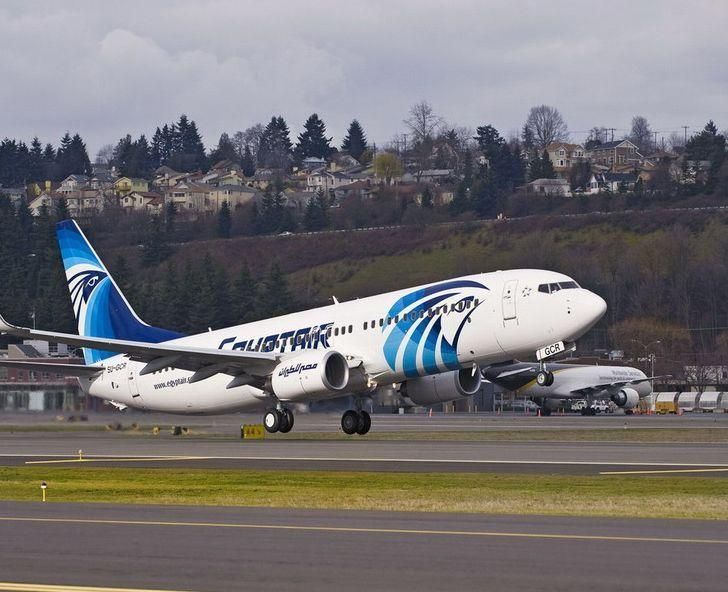 EgyptAir Airlines and OEMServices signed a contract on Monday to cooperate in the provision of various spare parts units for EgyptAir fleet.
Under the contract, EgyptAir Maintenance and Technical Works will supervise the implementation of the contract, which extends for several years.
The contract was signed by CEO of EgyptAir Airlines Amr Nabil, and the CEO of OEMServices Didier Granger.
The signing of the contract was witnessed by the pilot the Deputy Minister of Civil Aviation Montaser Manna and the head of the holding company for EgyptAir Amr Abo al-Enein.
It came during the activities of the holding company for EgyptAir and its subsidiaries at the Dubai Airshow 2021
Granger expressed his happiness at having his company chosen to cooperate in the field of maintenance and technical work with EgyptAir.
He stressed his company's keenness to deepen the partnership and achieve the greatest benefit for both parties.
The President of EgyptAir Airlines explained that contracting with the OEMService in coordination with EgyptAir for Maintenance and Technical Works contributes to providing a distinguished new technical service.
This service aims to provide spare parts for some aircrafts in the EgyptAir fleet to ensure the sustainability and reliability of aircraft operation.
An EgyptAir statement said that choosing OEMServices came after a thorough study of the market, achieving the required technical specifications and achieving the company's economic goals.