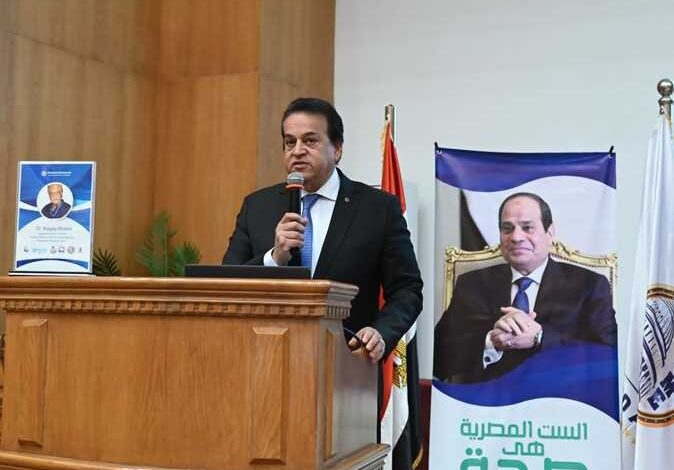 Egyptian Minister of Health and Population Khaled Abdel-Ghaffar, on Monday, directed to study establishing psychiatric clinics in emergency departments in general hospitals.
This is to intensify training for medical teams specializing in mental health.
This came during the minister's periodic meeting with the ministry's leaders and directors of health affairs directorates in the governorates.
The Ministry's spokesman Hossam Abdel-Ghaffar explained that health, according to the definition of the World Health Organization, does not mean only physical health, but also includes psychological and social well being.
He pointed out that this is part of the concern for the health of Egyptian citizens and the Egyptian family at large.
He added that the goal of the basic care unit is to provide health services within the first level, which is related to 80 percent of a person's physical health needs.
The spokesman pointed out that mental health aims to lead a healthy and sound life.
The initiative is more interaction with society and vice versa, directing energy, all of which are essential for a decent life.
He explained that psychological emergencies are serviced through mental health hospitals.
The psychological emergency needs intervention more than just a clinic, but through specialized mental health hospitals and with 18 new mental health hospitals.