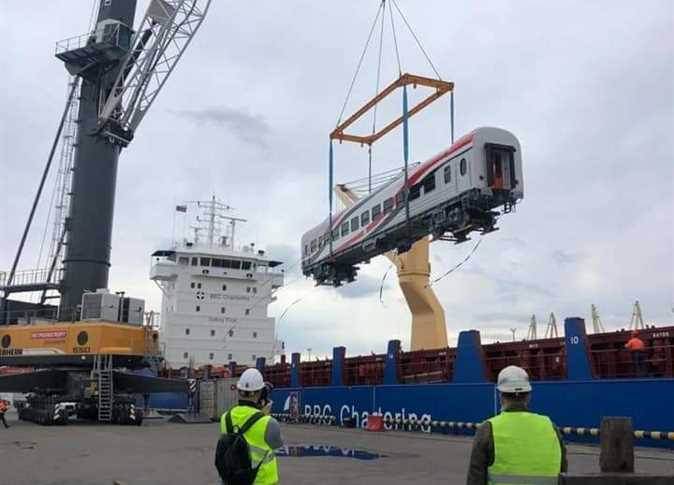 The Head of the Egyptian National Railways (ENR) Ashraf Raslan said that Egypt's Railway Equipment Factory (SEMAF) will manufacture train coaches comparable in quality to those provided by the Russian-Hungarian Transmashholding company.
Egypt signed a contract back in 2018 with the Russian-Hungarian Transmashholding Company to supply 1,300 train coaches to the ENR.
During an interview on the TV show "Ala Masouleyety" (By My Responsibility) with Ahmed Moussa, Raslan said that this new railway coach deal is the largest deal in the ENR's history, amounting to 1.16 billion euros.
This deal represents 40 percent of the ENR's coach numbers, and therefore represents a breakthrough in the development of passenger trains.
Raslan said that it took a long time to obtain the highest technical rates for this deal, and assured that the priority is to make citizens feel safe and comfortable and to improve the services provided to them.
The deal includes 500 third-class units with forced ventilation, 500 third-class units with air-conditioning, 180 second-class units with air-conditioning, 30 second-class units with air-conditioning and buffets, and 90 first-class units with air-conditioning.
The Alexandria port on Wednesday received 22 train coaches, the first batch of the deal. A second batch is due for the first week of July. The remaining vehicles, at a rate of 35 per batch, will be imported according to a specified schedule.
Egypt's government aims to overhaul railway facilities though the periodic updating of infrastructure and coaches, focusing on safety and aiming to utilize unconventional methods to provide further resources to implement developmental plans.