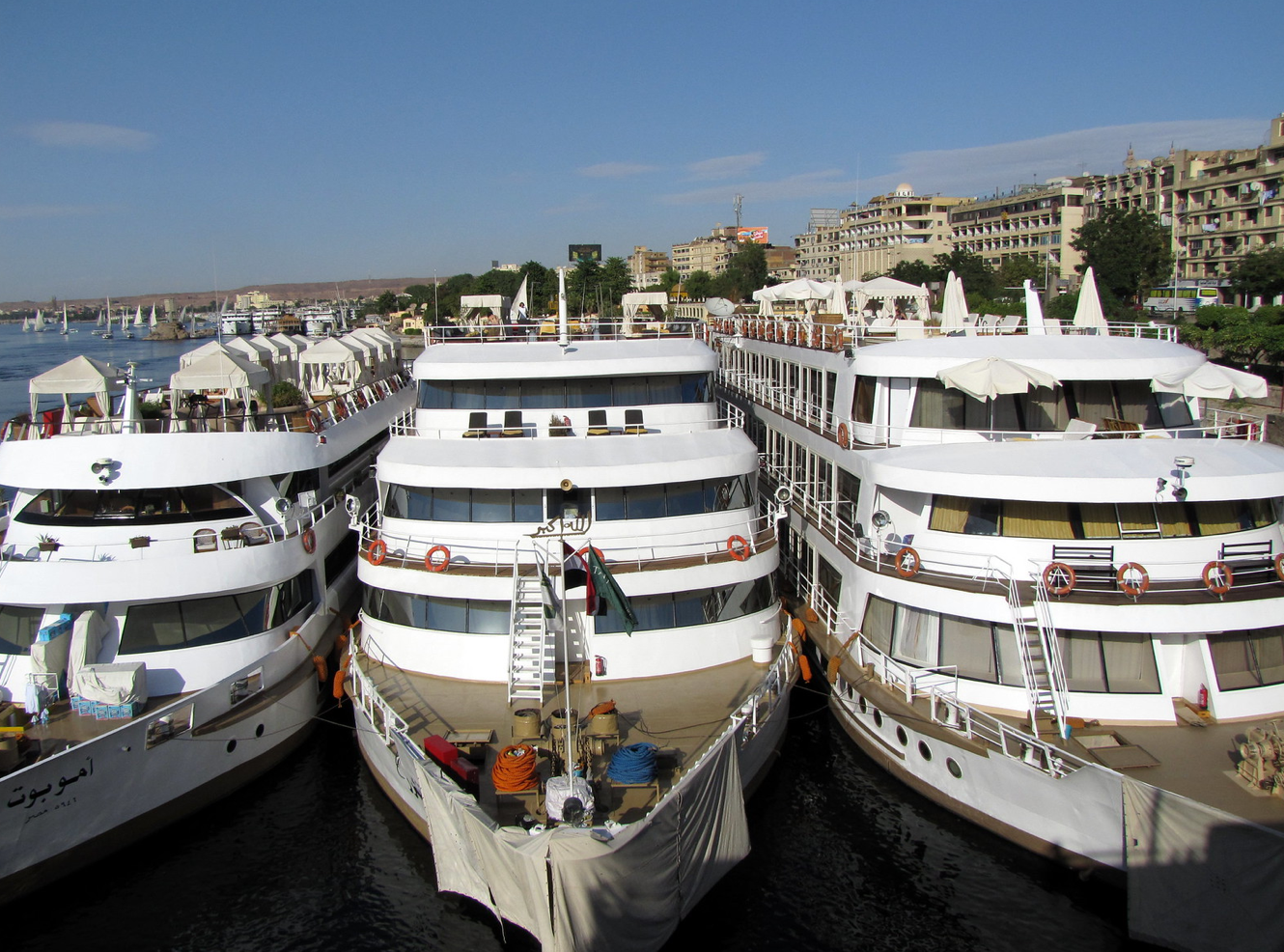 The Egyptian Health Ministry and the World Health Organization announced on Friday 12 new cases of the novel coronavirus (Covid-19) on board a Nile cruise ship traveling from Aswan to Luxor.
The 12 cases are Egyptian workers on board the ship who came in contact with a Taiwanese-American tourist who had the virus, according to Official Spokesperson for the Health Ministry Khaled Megahed.
Upon her departure from Egypt, the World Health Organization received information that the tourist had been infected with coronavirus, he added.
In accordance with the guidelines of the World Health Organization (WHO), the government has taken all preventive and precautionary measures for those who were in contact with the 12 individuals who tested positive for the virus, the Ministry said. 
Over 13 days the sample analysis for the suspected cases came out negative, with the 12 workers having not shown any symptoms. 
On day 14, however, 12 positive cases were discovered and transferred to quarantine, but the individuals in question are still asymptomatic, according to the Ministry. 
Others who may have had direct or indirect contact with the newly discovered 12 cases will be quarantined for another 14 days, according to Megahed.
On Thursday, Egypt's Health Ministry and the WHO confirmed the third coronavirus case in Egypt — a 44-year-old Egyptian national returning from a trip abroad from Serbia.
He spent a 12 hour layover in France before arriving in Egypt, according to the Ministry.
Thursday's case was the first confirmed in the country of an Egyptian citizen. The Ministry of Health had previously confirmed two other cases in Egypt, both of whom were foreigners. The first patient left quarantine earlier in February after recovering and testing negative for the virus.
The second case, a Canadian national, was confirmed on March 1. He remains in quarantine. 
Megahed stressed that the government has taken all precautionary measures at all ports of entry to the country and is maintaining full transparency regarding the situation, in line with international health regulations and in cooperation with the World Health Organization.
COVID-19 has infected 100,000 worldwide and killed over 3,000.
Edited translation from Al-Masry Al-Youm