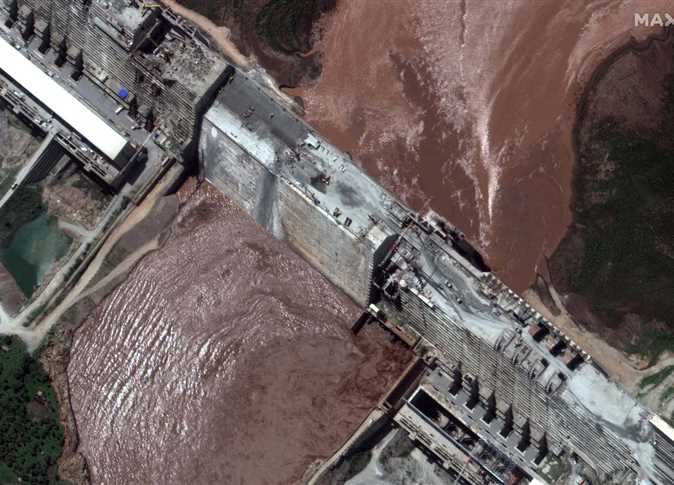 Egypt has not been affected by the first stage of the filling of the Grand Ethiopian Renaissance Dam (GERD), geologist Abbas al-Sharaqi said in a statement on Thursday evening, in large part because Egypt has already limited the cultivation of water-rich crops such as bananas and rice.
He added that Egypt's Aswan High Dam contains enough water reserves to withstand years of drought, so Egypt has not been affected by Ethiopia's having begun to fill the Renaissance dam, which lies upstream from Egypt on the Nile river.

Sharaqi, who is head of the Natural Resources Department of the African Research Institute, said that Ethiopia's announcement about completing the first stage of filling the Renaissance Dam violates the agreement signed with the two downstream countries (Egypt and Sudan) not to take any unilateral action that affects the interests of the three countries.
He pointed out that Egypt's objection to the first stage of filling comes within the framework of respecting the water agreements and rights of Egypt to the Nile's waters.
The Ethiopian government announced the end of the first stage of filling the Renaissance Dam on Tuesday.
Ethiopian Prime Minister Abiy Ahmed said in a press conference on Tuesday evening that natural factors and the current rains in Ethiopia were conducive to the initial filling of the Renaissance Dam.
Ahmed referred to the consensus reached on the dam at an ongoing African Union mini-summit regarding the need for more technical consultations on the filling rules in preparation for reaching a comprehensive agreement.
The mini-summit began on Tuesday in an attempt to reach an agreement on the GERD filling and operation.
On June 14, Ethiopia announced the initial filling of the Renaissance Dam, leading Egypt to request urgent official clarification from the Ethiopian government about the validity of the news.
Spokesperson for the Foreign Ministry Ahmed Hafez confirmed that Egypt continues to follow developments of this issue.
Egypt retains its historical rights to the waters of the Nile, abides by international resolutions and laws in this regard, rejects any unilateral measures, and demands that Ethiopia adhere to the principles of international law, he added.
Edited translation from Al-Masry Al-Youm