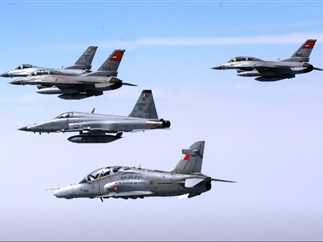 This month the joint Egyptian-British military training "Ahmose-1" was launched for the first time at the Mohamed Naguib military base in Egypt and in other areas within the northern military region with the participation of Egyptian and British ground troops.
The military spokesperson said in a statement on Thursday that the British forces have arrived at the Egyptian air bases and seaports over the past few days.
He added that the training includes various exercises and activities in firing techniques, fighting in cities, and fighting terrorists.
A conference was held between the leaders of the participating troops to unify the conceptual approaches at hand and fully integrate the forces. According to Egyptian armed forces spokesperson Tamer el-Rifai, the Assistant Chief of the Training Corps of the Egyptian armed forces delivered a speech in which he stressed that the training (Ahmose-1) is one of the finest joint exercises carried out between the Egyptian and British armed forces and that it shows the strong military ties between the two allied countries.
Rifai also quoted the training's British leader as saying that the Ahmose-1 coordination demonstrates the deep ties between Egyptian and British armed forces and aims to strengthen the joint effort to achieve security and stability in the Middle East.
The training aims at developing and enhancing military relations, exchanging experiences and developing the skills of forces participating in counter-terrorism so that those forces find the most suitable methods to confront terrorists while using the latest technological means.
Edited translation from Al-Masry Al-Youm