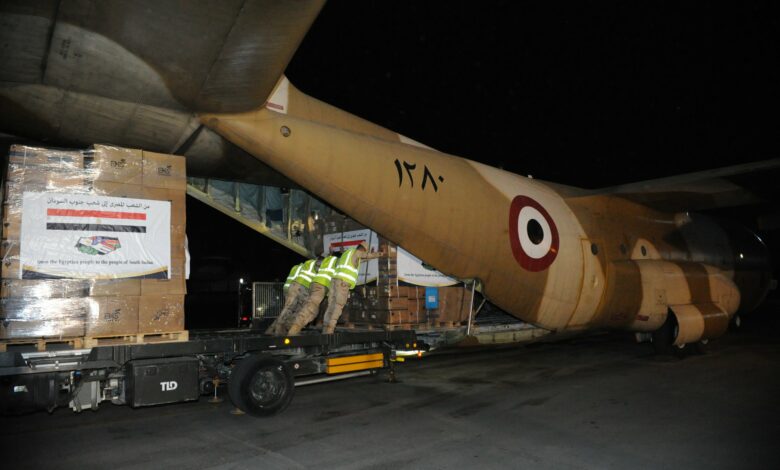 The Deputy Foreign Minister for African Affairs, Hamdi Sanad Loza discussed the situation in Sudan on Wednesday with the UK special envoy to Sudan, Robert Fairweather, and the UK ambassador to Cairo, Gareth Bayley, at the headquarters of the Foreign Ministry
Assistant Foreign Minister Hossam Issa also attended the meeting.

The meeting discussed efforts to reach an immediate, comprehensive and sustainable cease-fire in Sudan to preserve the safety of civilians and facilitate the opening of humanitarian corridors.
The talks also highlighted the critical role Egypt and other neighboring countries have played in this matter.
Egypt welcomed the start of preliminary talks between representatives of the Sudanese Armed Forces and the Rapid Support Forces in Jeddah.
Egypt expressed its hopes that the talks will result in a permanent ceasefire, one that will prevent further bloodshed and facilitate the delivery of humanitarian and relief aid to those affected.
Over 10,000 evacuees return safely
The Egyptian Transport Ministry announced late April that the number of evacuees from Sudan through the land border crossings between the two countries during the period April 21st to 25th has reached 10,194 Egyptians amongst other nationalities.
The ministry officially said in a statement that the total number of people returning from Sudan through Qastal land port reached 1,297.
On the other hand those returning through the Arqeen land port reached 8,897.
The statement noted that the two ports are receiving  large numbers from various countries.
Foreign embassies in Egypt coordinated with the Foreign Ministry, Transport Ministry and other concerned authorities in Egypt to receive their returning citizens.