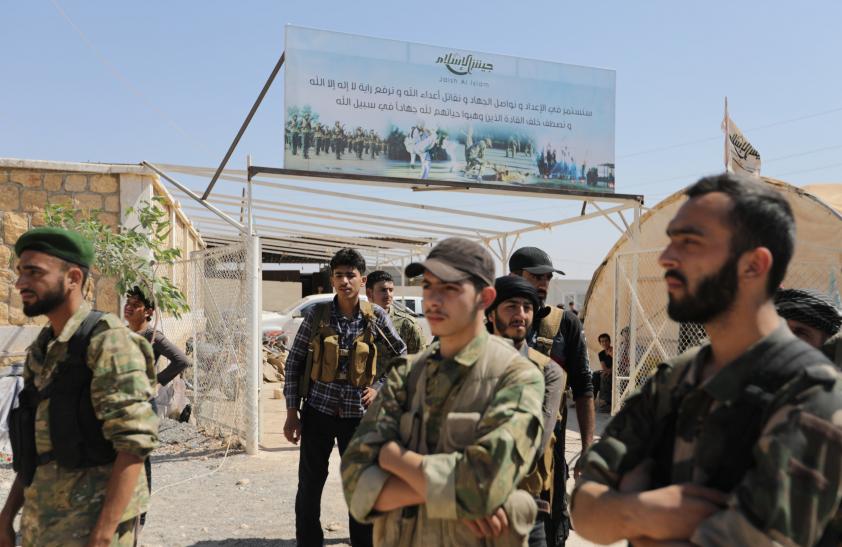 Egyptian President Abdel Fattah al-Sisi and UAE Foreign Minister Abdullah bin Zayed stressed in Sunday's meeting in Cairo that they are holding on to the 13 demands requested of Qatar by the four boycotting Arab countries, which include the UAE, Saudi Arabia, Bahrain, and Egypt respectively.
Egypt's Foreign Minister Sameh Shoukry, Egypt's acting Chief of General Intelligence, and the UAE ambassador to Cairo also attended the meeting.
Spokesman for the Egyptian Presidency Bassam Rady said that the UAE Foreign Minister emphasized during the meeting the need to strengthen bilateral cooperation and to continue intensive coordination and consultation between the two sides on various issues of mutual concern.
Sisi reiterated Egypt's keenness to continue consultations between the two sides on different regional issues, especially those related to Arab national security, as well as ways of enhancing bilateral relations, especially at economic and investment levels.
Sisi stressed the need to discuss threats to Arab national security in order to address them firmly and stand united in the face of attempts which seek to undermine the security and stability of Arab nations.
In a related context, the foreign ministers of Egypt and the UAE held a mechanism of political consultation at the level of the two Foreign Ministries.
Foreign Ministry Spokesperson Ahmed Abu Zeid said that the mechanism is being held at this time to emphasize the strength of relations between the two countries, and the mutual desire to enhance cooperation.
Egypt and Saudi Arabia had denied earlier, in July 2017, media reports from the BBC which claimed that the four Arab nations boycotting Qatar had revised their 13 conditions of reconciliation.
In June 2017, the four nations imposed sanctions on Qatar, cutting diplomatic and travel ties, after accusing the country of supporting the Muslim Brotherhood, fostering terrorism in the region, and allying with their regional foe Iran – all of which Qatar denied.
The nations then gave Qatar 10 days to comply with a list of 13 demands, including the closure of the Al-Jazeera international TV network, the severing of links with Iran, the closure of a Turkish military base on Qatari soil, and the severing of links with Hamas and the Muslim Brotherhood.
Qatar rejected the demands, calling the list "unrealistic" and "implausible."
Kuwait has been acting as a mediator between the quarreling countries.
Edited translation from Al-Masry Al-Youm