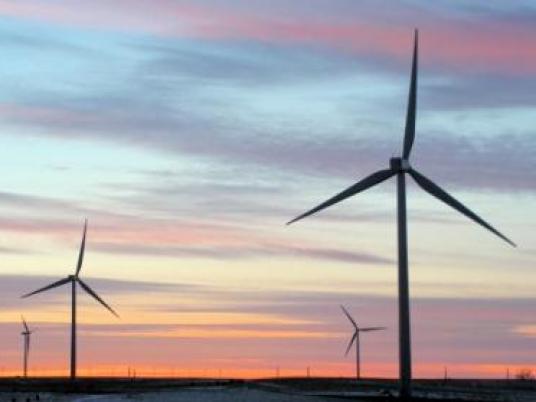 Egypt, Tunisia, and the UAE are among the world's best countries developing renewable energy in 2018, according to the CNN quoting a World Bank report.
Arab countries have made remarkable progress in the development of renewable energy over the past seven years, the World Bank report said. The report added that incentives provided by Egypt, Tunisia, and the UAE to the private sector to invest in renewable energy have grown significantly, and that the UAE has become one of the best countries in developing energy efficiency.
The three countries encouraged the private sector to invest in renewable energy by developing the legal framework to facilitate the private sector's projects in this field.
The report added that in just seven years, Egypt rose from 10 points to 68 points by 2018 on the World Bank's Regulatory Indicators for Sustainable Energy (RISE) to become among the top 36 countries around the world. It also mentioned that earlier this year Egypt launched one of the largest solar power plants in the world.
The International Renewable Energy Agency (IRENA) estimated that Egypt could generate up to 53 percent of its total electricity from renewable sources by 2035, and could also save roughly $900 million from the costs of electricity production annually.
"Renewables could cost-effectively provide up to a quarter of Egypt's total final energy supply in 2030, per the analysis. Achieving the higher targets would, however, require investment in renewables to grow from $2.5 billion per year based on today's policies, to $6.5 billion per year," reads an IRENA October report titled 'Egypt Renewable Energy Outlook'.
Hydropower, solar, wind, and biomass energy were described as "abundant" sources Egypt could use.
"Under current plans, Egypt aims to source 20 percent of its electricity from renewables by 2022, rising to 42 percent by 2035," the report said. "Total installed capacity of renewables in the country today amounts to 3.7 gigawatts (GW)."
Back then Electricity Minister Mohamed Shaker said the report indicated that policy makers in Egypt could benefit from periodic reevaluation of a long-term energy strategy, to reflect on the rapid development of energy tech and the low costs of generating electricity from renewable energy.
Jordan also achieved remarkable progress in the development of its renewable energy sector during the period from 2010 to 2017, recording 63 points in 2018.
Arab Countries ranked on the World Bank's RISE in 2018 are: Tunisia (76 points), United Arab Emirates (72 points), Egypt (68 points), Jordan (63 points), Saudi Arabia (31 points), Qatar (28 points), Bahrain (27 points), and Kuwait (13 points).
The World Bank report mentioned that development of energy efficiency in the Middle East has improved significantly over the past seven years, though it added that that the Middle East is one of the few regions around the world which has still not turned to electric vehicles.
Germany, the UK and Switzerland achieved the best performance for renewable energy development worldwide in 2018.