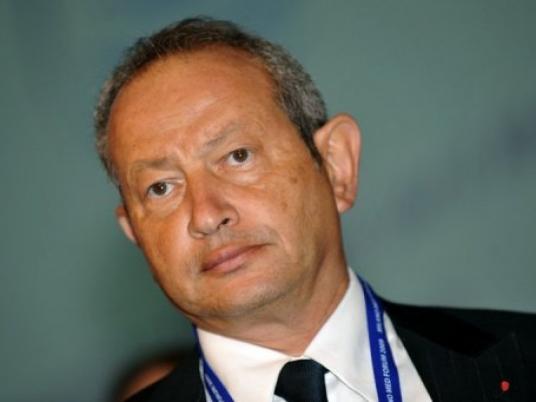 Egyptian billionaire Naguib Sawiris said on Tuesday that he is returning to politics to press for more freedoms in the North African country after staying away out of frustration.
"To the esteemed people who are listening to us… we have the right to give advice. Let the public space to be open and allow us to speak," Sawiris told a news conference in Cairo.
Egypt's second-richest man with a net worth of US$3.8 billion according to Forbes, Sawiris founded the liberal Free Egyptians party soon after the 2011 uprising that toppled longtime president Hosni Mubarak.
"I was very sad and distant… [but] not sad about the Free Egyptians party. I'm sad about the whole system," he said.
Sawiris, who runs a business empire across the Middle East, Africa and Europe, said he was fighting a takeover by the president of the party, whom he accuses of being a rubberstamp for the authorities.
Criticism by political parties is rare in Egypt, where President Abdel Fattah al-Sisi's supporters are quick to name critics as traitors who may be aligned with the Muslim Brotherhood's Mohamed Morsi, the former Islamist president ousted by Sisi in 2013.
Sawiris says the party's board of trustees was prepared for a long legal "battle" to take control of the party.
"We don't have to agree with the authorities on everything," said the 62-year-old.
"We are saying to the state from here that we are not against the state. We obey the law," he said.
Sawiris cited legislation he said party lawmakers should have opposed, or tried to amend or have scrapped.
The party should have moved against a law banning "contempt of religion which they are using to imprison people including intellectuals," said Sawiris.
The tycoon said the party should have stood up against a law that places restrictions on NGOs, along with one that oversees the media.