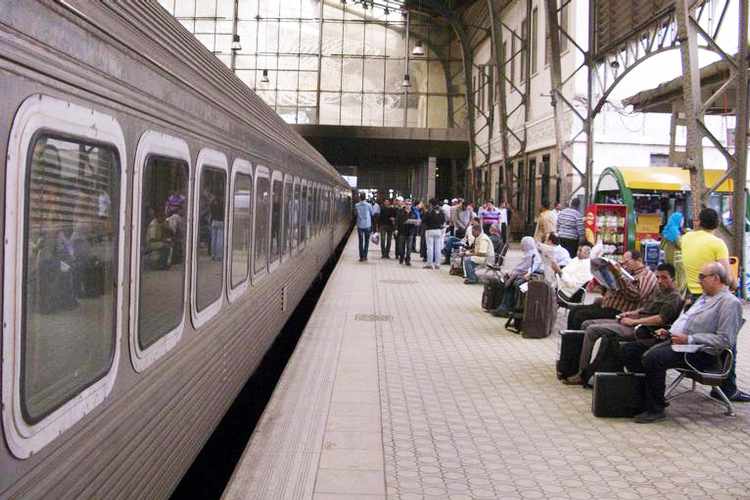 The Egyptian Transportation Minister, Hesham Arafat, said Friday that the government has no plans to privatize the railway system, adding that the private sector will only participate in improving service, and developing the facilities of the Egyptian Railway Authority.
In statements to Al-Masry Al-Youm, Arafat said he is currently preparing a bill to amend the Railway Law to aid in the overall reform process carried out by the government, in the 166-year-old facility.
"The railway is a business, not just a service institution, so it is required to make profits and this will not be achieved with the current situation. The railway will be developed under President Abdel Fattah al-Sisi, who gave us all his support, and called for the acceleration of comprehensive developments, for the neglected sector, over the past four decades, both in the infrastructure sectors and electrification of signs or mobile units and maintenance for service," Arafat added.
The minister added that new engines will be delivered to Egypt by 2019, and that there is an urgent maintenance plan for engines currently in service in need of urgent spare parts.
Arafat held a five-hour meeting on Thursday evening with some of the train conductors along with leaders of the Transportation Ministry and the General Union of Railways.
During the meeting, the minister listened to proposals to regulate the safety and security of operation amid the difficult conditions in which drivers operate, in light of the aging engines, railway cars and signaling systems.
Arafat pointed out that he ordered the formation of a technical committee to review the technical conditions of the automatic control systems of both the engines and lines, particularly the Beni Suef-Giza line.
He added that all efforts should be made during the next period to provide good service for passengers, especially with coming of Eid al-Adha, and that all faculty of the facility will undergo development and training in the railway systems and the availability of spare parts urgently.
Edited Translation from Al-Masry Al-Youm