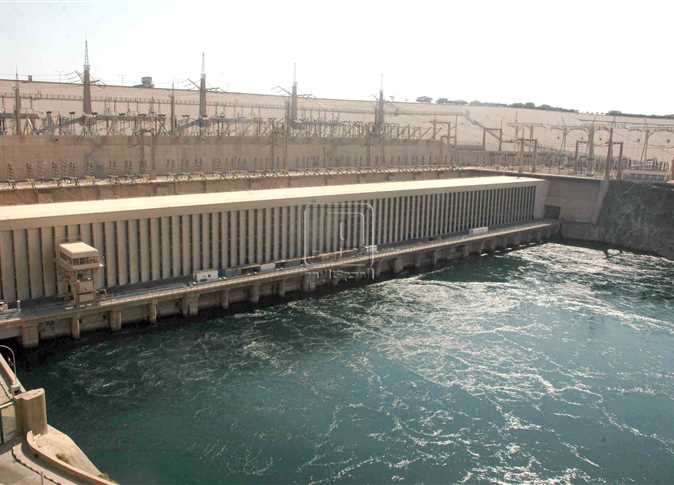 The Egyptian Irrigation and Water Resources Ministry organized multiple training courses at the Regional Training Center of the National Water Research Center, with the participation of trainees from the Nile Basin and African countries, as part of its role to build qualified African cadres in dam safety.
The courses aim to train researchers and specialists from the African continent in the fields of modern irrigation systems, water use efficiency, groundwater management, and the use of non-traditional water resources.
Egypt's Minister of Irrigation and Water Resources, Mohamed Abdel-Aty, said that the training courses included the safety of dams, the design and optimal operation of water facilities, the assessment of the environmental impacts of water projects and the hydraulic engineering of river basins.
It also inolved the management of shared water basins, the development of water resources, hydroelectric power stations, geographic information systems, remote sensing, and other applied and research topics, as well as field and laboratory measurements.
The minister's statements came on the sidelines of his meeting with the Undersecretary of the Ministry, Ragab Abdel Azim, and the head of the National Center for Water Research, Khaled Abdel Hai, to review the training activities offered by the ministry to trainees from the sisterly Arab and African countries.
He stressed that the priority of Egypt's foreign policy is to support African countries, especially in the Nile Basin, through the transfer of Egyptian expertise in water resources management to raise the efficiency of use and achieve the common interests of African countries in the field of water.
The main objective of holding these training courses is to support the human capabilities of workers in Arab and African countries, allowing for the improvement of the process of managing water resources in these countries, and exchanging ideas among trainees from different countries.