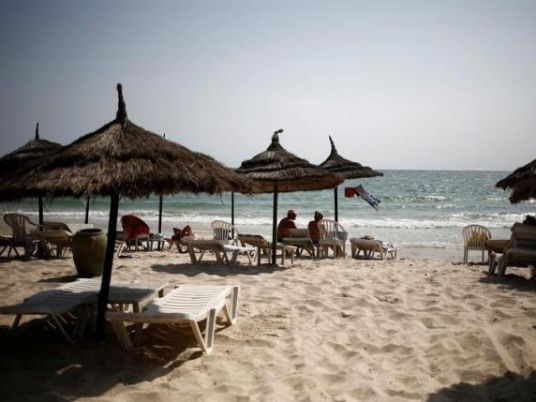 Egyptian Tourism Minister Rania al-Mashat said on Monday that the tourism sector is beginning to recover, pointing to the significant increase in tourists entering Egypt in 2017.
Mashat made the remarks during a meeting with a media delegation representing Austrian newspapers as part of a press trip organized by the Tourism Promotion Authority from March 1 to 5 that took place in the framework of improving Egypt's image abroad.
During the meeting, she said that Egypt is taking serious steps to restore the country its position on the world tourism map, stressing that it is a unique destination with unlimited possibilities and that its diversity contributes to attracting different types of tourists.
In response to a question about hotel capacity in Egypt and its ability to absorb the increase in the number of incoming tourists, she said, "There are about 200,000 hotel rooms in Egypt."
She added that the government is now establishing new cities adhering to global standards, such as the new city of Alamein on the northern coast, which will be a residential, industrial and tourism-integrated city, and will have about 25,000 hotel rooms, and can be reached through three airports; Borg al-Arab, Alamein, and the Marsa Matrouh.
Mashat said that her ministry attaches great importance to cultural tourism, as Egypt possesses treasures that are unmatched in the world, and its land still conceals many of the secrets that are unveiled from time to time, pointing to recent archaeological discoveries.
The minister pointed out that the Grand Egyptian Museum will be opened at the end of 2018, and it will be a great archaeological monument.
On tourism cooperation between Egypt and neighboring countries, Mashat stressed that the ministry is ready to cooperate and exchange tourism with all countries and gave an example of the cooperation between Egypt, Cyprus and Greece in cruise tourism trips.
Edited translation from Al-Masry Al-Youm