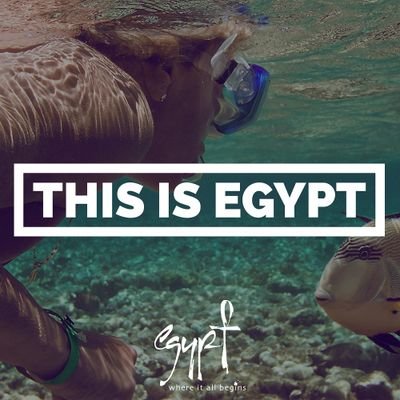 The "This is Egypt" promotional campaign, directed by the advertising agency of J. Walter Thompson (JWT), has won a Gold Effie Award in the Travel, Tourism and Transportation category and the Silver Effie Award in the Renaissance category last month, the Effie awards' website shows.
The ninth edition of the MENA Effie Awards was held at the Armani Pavilion in Dubai.
The award aims to recognize and applaud excellence in the marketing effectiveness, and to promote best marketing practice across all disciplines and categories among companies operating in the Middle East, according to the awards' website.
"This is Egypt" campaign kicked off back in October 2016 through a partnership between Egypt's Tourism Promotion Authority and international advertising agency JWT in an attempt to lure tourists back into the country.
The video includes footage of Egypt's various touristic attractions, including ancient sites like the pyramids and Pharaonic temples, and its vibrant night life. The 1:20 minute-long promo, sheds light on a number of Egyptian cities that depict touristic activities culturally, as well as socially.
"We are thoroughly proud to be awarded internationally for promoting our country's tourism and are hopeful that the tourism sector's growth will continue to prosper," said CEO of JWT Cairo, Hany Shoukry.
The tourism ministry signed a three-year contract with advertising agency J. Walter Thompson worth $66 million, to promote tourism worldwide and improve Egypt's image in 27 tourism markets.
Egypt's promotional campaign won the Best Tourism Promotional Video in the Middle East at the General Assembly of the World Tourism Organization (WTO) in China, beating  63 other competitors.
The Tourism Promotion Authority launched a campaign in July to promote Egyptian tourist destinations through Trip Advisor, the world's most famous travel and tourism website, in five tourist markets –namely, England, Italy, Germany, Sweden and Denmark, the Ministry of Tourism said in a statement.