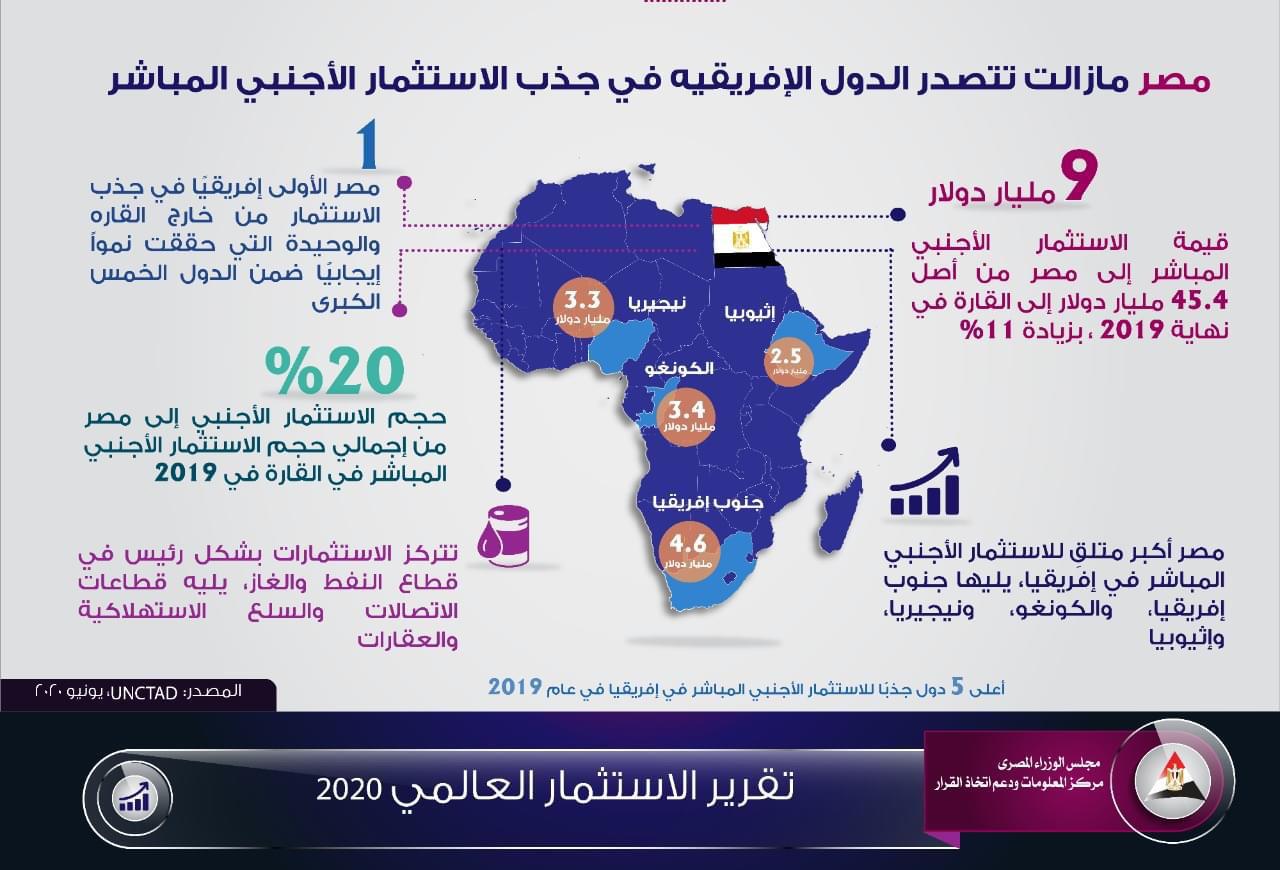 The Information Center of the Egyptian Cabinet published an infographic showing that Egypt ranked first in Africa in attracting foreign investment in 2019.
The infographic — which was based on data provided by the United Nations Conference on Trade and Development (UNCTAD) — showed that the value of foreign direct investment to Egypt in 2019 reached nine billion US dollars, out of a total $45.4 billion in investment across Africa.

The center also issued a statement denied having imposed a new tax on consumers of goods sold online as part of amendments to the value added tax law.
According to the Cabinet, amendments to the law did not include any new taxes on consumers, whether on goods sold online or via traditional outlets. This was done, the Cabinet said, to avoid placing further financial burdens on citizens.
Amendments to the value-added tax law include reforms to the provisions on collecting tax from non-resident companies that do business in Egypt by applying a simplified registration and collection system, it added.
The amendments also contribute to expanding the tax base, by encouraging foreign companies to enter the Egyptian market and operate in accordance with international standards.
They also help in subjecting the goods and services of non-resident companies to the same tax categories imposed on national companies, producing an environment for fair competition, and enabling price cuts among competitors to benefit citizens, according to the statement.