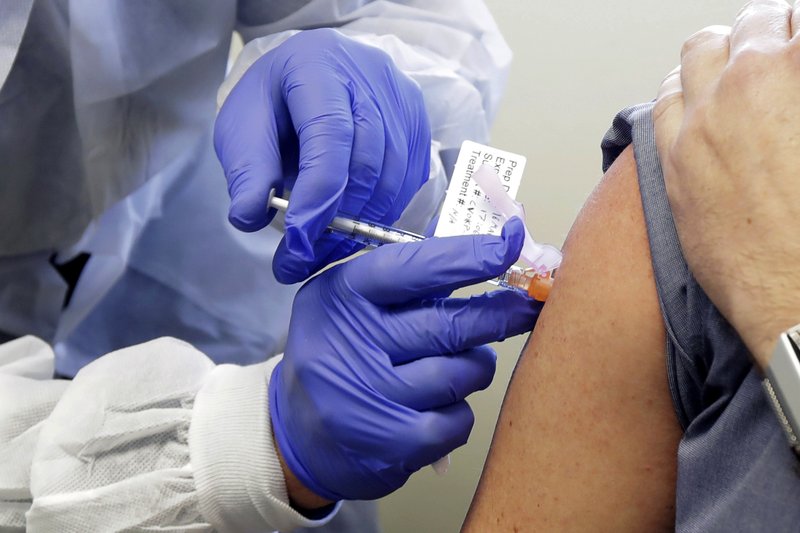 Egypt's Health and Population Ministry announced that starting Sunday it would open volunteer registration for the third phase of the coronavirus vaccine clinical trials, done in cooperation with the Chinese government and the UAE health care company G42.
In a statement on Saturday, Minister of Health Hala Zayed said that this phase of the trial sees volunteers receive two doses of the vaccine 21 days apart.
Egypt's participation will involve 6,000 respondents followed up through a whole year, she added.
The minister emphasized Egypt's keenness to participate with the global community in helping discover a safe and effective vaccine.
Egypt's participation in this experiment emerges from its leadership in science and research in the region, she explained.
According to Zayed, trials in the Arab world have so far been done at the UAE, Bahrain, Jordan and Egypt.
Zayed said that the third stage of these trials is an international effort carried out by many countries worldwide, Egypt among them, with the aim of finalizing the testing of the vaccine's safety and efficacy.
The target number for these experiments is 45,000 respondents worldwide, she explained, with tests having been conducted so far on 35,000 respondents.
A national committee was formed to oversee this clinical research, she added, and confirmed that the Holding Company for Biological Products and Vaccines (VACSERA) is ready to produce the vaccine as soon as its effectiveness is proven.
Zayed inspected the building VACSERA designated to receive the volunteers of the third stage trials, and the steps the volunteers will go through within the center.
Those interested can starting from Sunday visit a special website to apply for the clinical trials of the vaccine, a ministry statement said, with the website listing all the conditions that must be met first.
These trials will be conducted at three centers: VACSERA, Abbasiya Chest Hospital, and the National Liver Institute.