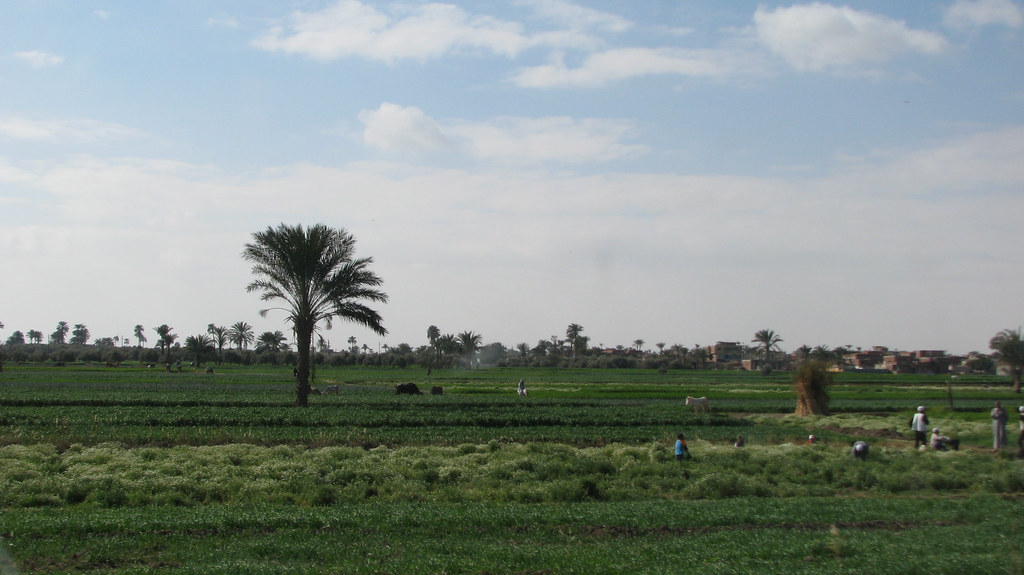 Collaborating with the Ministry of Irrigation and Water Resources, the Ministry of Agriculture is set to launch modern irrigation systems soon in light of Egypt's efforts to manage its rising water scarcity, according to statements by the Minister of Agriculture Ezz al-Din Abu Steit during a horticulture exhibition Cairo on Saturday.
In a report, Al-Ahram displayed effective modern methods recommended by water experts to be included in this new project to replace the current wasteful flood irrigation systems.
These new methods include drip irrigation, bubble irrigation and fog spraying.
Expressing Egypt's determination to implement this new irrigation system, the minister pointed out that Egypt's annual water quota dropped to less than 550 cubic meters per capital, meaning the country suffers from water poverty.
The consumption of Egypt's different sectors exceed the available fresh water supplies, he said. He therefore declared that Egypt plans to overcome this dilemma through seawater desalination, as well as reusing agricultural wastewater, groundwater and more.
Minister Abou Steit also commented on Grand Ethiopian Renaissance Dam, saying, "Even if a solution on the crisis of the dam is reached, Egypt is required to find new mechanisms for irrigation as well as securing enough water to cope with the population increase."
Back in 2017, EcoMENA released a report titled The Water Crisis in Egypt, listing the four main factors behind the scarcity in the country, including population explosion, inefficient irrigation, pollution and regional upheavals.
The same study discussed how these factors are behind an annual waste of roughly seven billion cubic meters of water.
The UN in the 2018 UN World Water Development reported that Egypt is below the UN's threshold of water poverty, and will soon face more serious water shortages.
Egypt, which relies considerably on the Nile for freshwater, has voiced its fears that the Grand Ethiopian Renaissance Dam project would negatively impact its water supply.
The filling of the reservoir is set to begin in 2020.
"It has been nearly eight years and nothing has changed in this quarrel, so I really hope to witness a solid agreement between the two sides," water expert Diaa al-Kousy previously told Egypt Independent, stating that the Ethiopian side did not respond helpfully to attempts to reach a successful agreement.